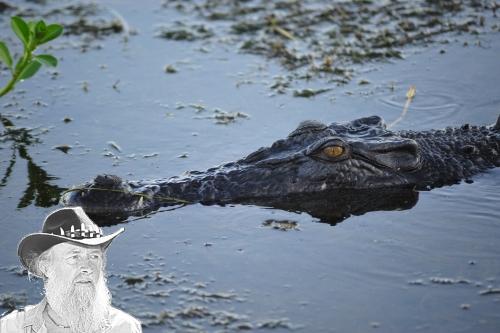 - February 26, 2020 /PressCable/ —
Australia's Kakadu National Park, located deep within the Northern Territory, is only 3 hours drive from Darwin. This stunning portion of the Outback is open year round, and is a popular place to visit during the dry season. Much of this remarkable sanctuary has been protected, allowing you to step back in time to a wilderness unspoiled by human occupation.
Kakadu is the largest National Park in Australia, covering over 20 thousand square kilometers. The park protects an entire tropical river system, with no fewer than 8 distinct habitats, providing a refuge for a daunting of plants and native animals.
One third of Australia's birds live here. A quarter of the nations freshwater fish, nearly 60 mammal species, and around 100 different types of reptiles also call this place home.
This magnificent land is co-managed between Parks Australia and Aboriginal people, descendants of those who lived here for more than fifty thousand years. Aborigines here have a deep spiritual connection with the land that dates back to the world's creation in their culture.
Kakadu National Park tours aren't something you can breeze through in just a few hours. There are so many different things to do and sights to see while visiting the area. To make the most of your visit to the area, it's recommended to stay in the township of Jabiru for at least a few days.
Jabiru township is located in the heart of the National Park. It has a number of accommodation and camping sites available. The town has all the facilities that you will need, as your base camp to explore Kakadu, including a shopping center, medical clinic and pharmacy, service station with a workshop, 9 hole golf club, sports & social club, restaurant & cafe, travel agency, police station, air strip and more.
Most of the local tour operators offer free pickup from all the different accommodation sites in Jabiru. So you can choose to leave your vehicle there (if you have one) and be picked up for your tour, or drive to the various hot-spots yourself.
Here are some of the tours and things you can do in Kakadu.
Explore Kakadu with an experienced 4WD tour guide who can navigate the rugged terrain and take you to those near unreachable sites. From one day to multi-day-tours, you will find a company to suit your timeframe, budget and interests.
Join a Kakadu 4WD Tour with Never Never Safari Tours
Yellow Water Cruises take guests through the heart of Kakadu – offering a remarkable journey through the region's wetlands. The Indigenous-owned Yellow Water Cruises takes you on a discovery tour through the rich wildlife, dramatic scenery and ever-changing landscape of world-famous Yellow Water Billabong.
Sunrise to sunset, the cruise winds its way through distinct ecosystems of Yellow Water Billabong and tributaries of the South Alligator River. Many people take more than one cruise during their stay to see the changes in the wildlife at different times of the day.
Enjoy birdwatching?
About one third of Australia's bird species are represented in Kakadu, with at least 60 species found in the wetlands. Whistling ducks and magpie geese are the most abundant. Eagles can be seen hovering searching for prey, and at times you will see distinctive jabirus and may even get to see brolgas dancing. There are also plenty of crocodiles in their natural habitat, and buffalo on the floodplains.
There are a number of walking trails, ranging in difficulty from novice to experienced walkers. Explore remote tracks, waterfalls, swimming holes, Aboriginal rock art and magnificent landscapes.
Before you leave the area, it's advisable to also take a scenic flight from Jabiru and soar over Australia's largest national park, to see even more and follow the snaking rivers, and look down on the ancient stone escarpments.
When in the Kakadu National Park, be sure to join a 4wd Tour with tour guide Wildman Chizo of Never Never Safari Tours. Get the insights, legends and stories of the area while seeing Aboriginal Rock Art, water falls, crocodiles, wild life, birds and amazing landscapes. Take plenty of photos and share with your friends, while on tour.
See a sample of 4wd Kakadu Tours available.
After visiting the Kakadu National Park, there is still lots more to see & do in Australia's Outback in the Northern Territory.
Release ID: 88947993