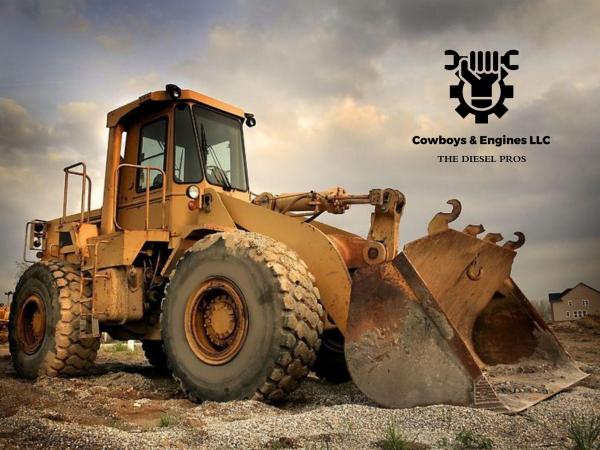 - May 11, 2021 /PressCable/ —
Cowboys and Engines has launched its updated mobile heavy equipment repair service in Jourdanton, Texas. The company provides repair service for mobile heavy equipment in the construction and oil field industry.
More information is available at https://www.cowboysandenginesllc.com/heavy-equipment-repair.html.
The newly launched updated repair service fixes engines, transmission, and hydraulics for diesel customers. As well, Cowboys and Engines offers repairs services for differentials, A/C systems, computer diagnostics, wiring, electrical and lighting issues, injectors, alternators, starters, driveshafts, brakes, and wheel seals. The company specializes in repairs for heavy equipment including dozers, maintainers, backhoes, scrapers, and oil field pumps. Additionally, it also does track work and line boring.
Construction heavy equipment is big business, and it is critical for companies to keep their machines running and not have them in the repair shop. Cowboys and Engines' skilled and experienced staff work their hardest to get heavy equipment back up and running without a big price tag.
Heavy equipment machines are a huge investment, so it is important to get a reliable company to handle repairs. Cowboys and Engines have over ten years of experience serving south Texas. Additionally, the company's diesel technician Benjamin Boyd has over 25 years of experience working on diesel trucks and equipment, making Cowboys and Engines a reliable choice. All of the company's staff are qualified, honest, hard-working diesel mechanics.
In addition to mobile heavy equipment repair the company also specializes in commercial trucks, tractors, and trailers. Cowboys and Engines does all repairs from bumper-to-bumper. Additionally, the company also provides repairs for farm and ranch equipment. Its staff can properly diagnose and repair farm equipment to get it back on the ranch.
Cowboys and Engines prides itself on its professionalism in the diesel repair industry. The company prioritizes customer satisfaction and adopts a personal approach to meet its customers' needs with an unmatched attention to detail.
For more information about Cowboys and Engines visit https://www.cowboysandenginesllc.com or call 830-200-9855.
Release ID: 89004992