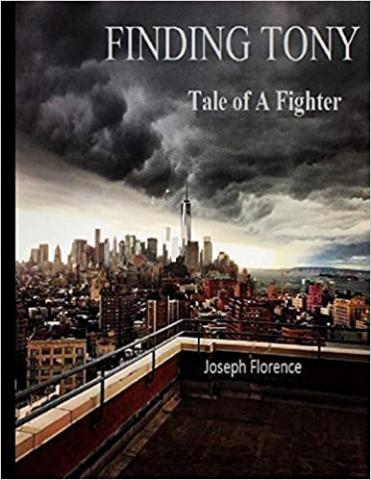 - June 5, 2020 /PressCable/ —
In this up and coming mystery action and adventure book of 2020, Joseph Florence explores themes of family and sacrifice against the backdrop of society's darkest deeds. "Finding Tony: Tale of a Fighter" is a harrowing story with a grisly reminder that innocents are often caught up in the riptide of organized crime and systemic violence. Florence expertly leads the reader through a maze of twists and revelations to an explosive final conclusion.
From college majors to outfits, Tamara is a girl who keeps her options open. The single unwavering constant in her life is family, at least until her older brother, Tony, began behaving strangely. When Tamara arrived home one night to discover that Tony has disappeared, she rejected the police conclusion that he ran away. That's when her search for her brother began.
Throughout the book, the author's versatility in writing is reflected in the vivid portrayal of Tamara's character. When you read Finding Tony, you may find yourself so immersed that you forget some of the stresses and realities of life.
In a world where terrible news and sad stories spread faster than good ones, our social media feed is dominated by stories of devastation. Florence wants to spark the feeling of hope and remind us of what really matters in this world. "Finding Tony: Tale of a Fighter" is based on a simple premise: a sister looking for her brother.
Awards:
Named one of the
best new authors of 2020
by Dabb Media.
About the author:
Joseph Florence is a new author dedicated to bringing life and adventure into the hearts of readers. His stories embody something that surrounds us as children but something that fades away with our adulthood–the beautiful world of childhood fantasy, adventure, and hope. He hopes to remind you that even adults can feel that child-like sense of adventure and hope. All you have to do is to open the right story and read it.
Release ID: 88958654