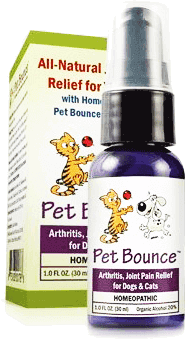 - September 18, 2018 /PressCable/ —
Pet Arthritis Treatment has launched a new limited time trial for its joint relief treatment for pets with arthritis. Dogs suffering from arthritis can experience just as much pain as humans with the condition feel, so it can be important to get fast, effective treatment.
More information can be found at: http://PetArthritisTreatment.com
Arthritis is the inflammation of the joints, which can become a common problem for dogs, especially in old age. Most of the time it is caused by abnormal rubbing within the joint, along with joint instability.
This can cause discomfort for the dog, and also further damages the cartilage in the joint. It's therefore important to keep an eye out and look out for symptoms to know when pets are suffering from arthritis.
For worried pet owners, there are a number of warning signs and symptoms to look out for. For example, if the dog is limping then it could be a sign that they are suffering from arthritis. They often favor one leg over another, hinting that something is wrong.
This can lead to difficulty moving, and a reluctance to do common activities. Cats might be reluctant to jump, while dogs might be reluctant to play or walk.
Pet Arthritis Treatment explains that other things to look out for are dogs and cats licking affected joints, falling behind on walks, or showing reduced muscle tone or bulk.
Visitors to the above URL will be able to sign up for a free trial of Pet Bounce, which can help to treat pets suffering from arthritis. It is a great side effect free pain relief solution made from all natural ingredients.
In addition to this, it is easy to administer and is absorbed quickly, getting to work faster than pills.
The site states: "Pet Bounce is more effective than other dog arthritis supplements, because of its all natural oral formula containing homeopathic ingredients that are traditionally used to relieve arthritis pain and swelling."
Full details can be found on the URL above.
Release ID: 408171