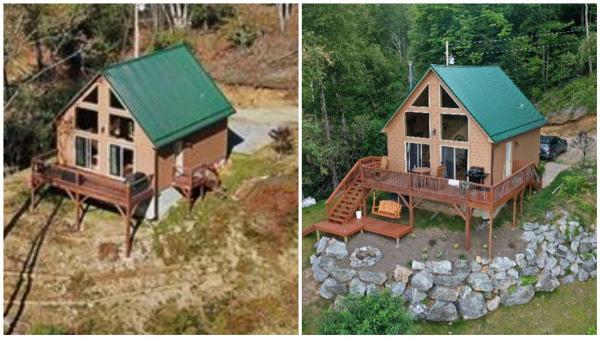 - October 24, 2019 /PressCable/ —
Greenscapes Landscaping & Retaining Walls announces it will serve Johnson City, TN. Local area homeowners can request superior landscaping retaining walls build services to prevent soil erosion and landslides.
Greenscapes Landscaping & Retaining Walls will now serve Johnson City, Tennessee residents with superior landscaping retaining wall systems that prevent soil and water erosion, landslides and offer useable more space for mountain homes.
More information can be found at: https://ncgreenscapes.com
The owner Ryan Endres says "Our most requested type of retaining wall is our Boulder walls. Boulders are superior and phenomenal to build your retaining wall with. They don't weather like other materials or suffer from erosion theirself. They can tolerate massive amounts of earth movement and a lot of our customers like the natural look."
The wall builder specialist team at Greenscapes Landscaping & Retaining Walls designs the walls to compliment the home design.
Other services available to Johnson City customers include outdoor living spaces design. Greenscapes collaborates with the homeowner to create a functional space that can be enjoyed with friends and family.
Homeowners can book an appointment to discuss their project needs. If you are a good fit for their services, they will schedule a home assessment to check your property for erosion, sinkholes and landslide problems.
While most people spend 90% of their time indoors, most families enjoy spending time outdoors and having a well designed yard makes this more enjoyable. Getting in touch with a specialist design contractor can provide a range of benefits for homeowners in the Johnson City area.
Ryan adds, "A word of advice from the people that deal with these things everyday- if you see any type of water damage or drainage issues, get it looked at right away. Many of our customers have extensive damage by the time they call us and they could have saved thousands of dollars and headaches if they would have called earlier."
Greenscapes Landscaping & Retaining Walls offers customers a workmanship guarantee to ensure that customers get the highest levels of service.
The company states: "In our business, it's easy to take shortcuts that are not always visible and often cause damage or problems years down the line. Greenscapes approaches every job with care, thoroughness, and enduring solutions. In fact, we guarantee our workmanship on all of our services."
Full details of the services provided and the new location can be found on the URL above.
Release ID: 88928848