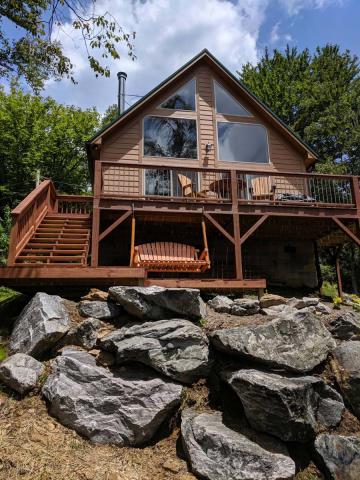 - October 13, 2019 /PressCable/ —
Leading NC retaining wall builder, Greenscapes Landscaping & Retaining Walls, has announced they can serve customers through Johnson City, Unicoi and Flag Pond, TN.
Greenscapes Landscaping & Retaining Walls just announced they can help customers around the Johnson city, Unicoi and Flag Pond TN areas throughout all seasons, including winter. They company helps solve erosion problems and drainage issues along with flooding by building retaining walls that are built to last.
More information can be found at: https://ncgreenscapes.com
Greenscapes Landscaping & Retaining Walls is an experienced and highly rated hardscaping contractor for water and soil erosion and expert drainage services. One of the biggest problems they solve is failing retaining walls that were not build correctly and have failed prematurely.
Sixty-percent of the customers that hire Greenscapes Landscaping & Retaining Walls have a failing retaining wall that is damaging their home and property. They benefit from a extended warranty as commitment to excellent services.
An alarming number of retaining walls fail, some because of age and others because they were not built correctly. The company says that in their field it's easy to take shortcuts and they often see this in retaining walls. Homeowners waste thousands of dollars hiring the wrong contractor.
Poor drainage can cause major damage to a retaining wall, with hydrostatic pressure that builds up and pushes the wall until it cracks. Other common problems include weep holes that don't weep.
Many contractors simply design walls using the cheapest materials and the simplest methods, and this often leads to failure. Greenscapes Landscaping & Retaining Walls prides itself on its high quality service, and strives to build walls that last.
Their most requested retaining wall are boulder retaining walls as they don't weather or suffer from erosion and they can tolerate massive amounts of earth movement, not to mention their beauty and natural look.
Interested parties can call for a home retaining wall estimate. A home assessment will be scheduled by Greenscapes Landscaping & Retaining Walls by calling Ryan Endres at (828) 713-0100 or filling out the form on their website above.
Release ID: 88927607