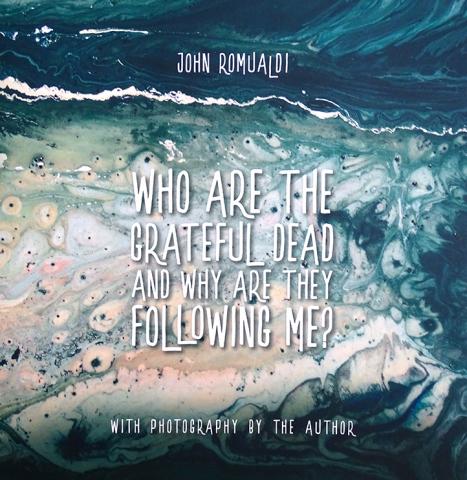 - May 19, 2021 /PressCable/ —
Photographer and actor John Romualdi has announced the release of his new book "Who Are The Grateful Dead And Why Are They Following Me?" The book combines prose with artistic photography to tell the story of the author's experience as a follower of the well-known rock band The Grateful Dead.
More details can be found at https://www.whoarethegratefuldead.com
The newly released book is a tribute to the music, culture, and personality of The Grateful Dead and the community who followed them, as told through the eyes of a fan.
The Grateful Dead, formed in 1965, were one of the most successful touring bands in rock history, amassing a cult following, known as Deadheads, many of whom followed the band as they toured. The band's music can be described as improvisational and eclectic, forming a central part of the psychedelic music scene that flourished in the mid-60s.
"Who Are The Grateful Dead And Why Are They Following Me?" showcases the experience of being a part of the Deadhead community at the height of the band's popularity. The book captures the atmosphere and emotional landscape of this period in American music history.
In a series of narratives and musings, coupled with the author's photography, the book captures the feeling of being a Deadhead, being present at the concerts, and ensconced within this community. True to life, the material of the book is based on the author's experience of following the band and attending over 200 Grateful Dead concerts.
"Who Are The Grateful Dead And Why Are They Following Me?" aims to be an art book in its own right, appealing to fans of the Grateful Dead as well as those simply looking for a snapshot into the era.
A satisfied reader described the book as " A personal journey that has universal appeal for anyone craving simpler times, introspection, and good vibes laced with music history, neatly crafted anecdotes, and surreal photographs. You'll want to read it more than once."
More information about the book can be found at https://www.whoarethegratefuldead.com
Release ID: 89016428