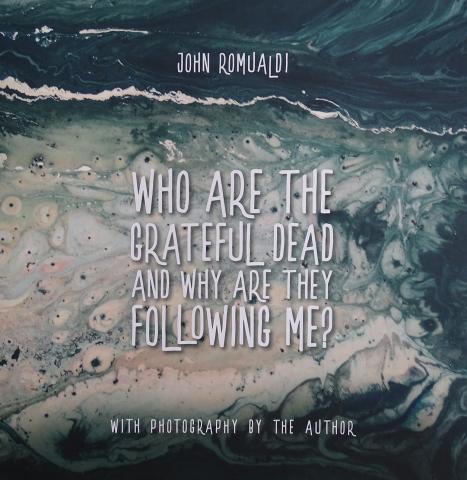 - March 9, 2021 /PressCable/ —
John Romualdi has announced the launch of his new book "Who Are The Grateful Dead And Why Are They Following Me?" which offers readers a unique look at the famous rock and roll band 'The Grateful Dead' from the perspective of a fan that combines abstract and macro photography with compelling narratives.
More information is available at https://www.whoarethegratefuldead.com
The newly published book by author and photographer John Romualdi combines a variety of photographic images, some of which border on psychedelic art, that were inspired by following The Grateful Dead, along with narrative anecdotes surrounding his journey that highlight the impact of the band's influence on its fans, often referred to as Deadheads.
As a rock and roll band, The Grateful Dead had an unprecedented impact on the music scene with their psychedelic sound and infamous live performances. However, the band also developed a dedicated fan base that became a community, often following the band's tours across multiple shows. In his new book, John Romualdi has documented and captured both the feeling and experiences of being a Deadhead through his eyes as a fan.
In writing his book, John Romualdi used his experiences of attending over 200 concerts by The Grateful Dead, which took him across the USA in order to create snapshots and extracts that represent what it meant to be a Deadhead. These anecdotes offer readers an uncensored look at the lives of the fans who followed the band during their heyday, as well as a snapshot of America during that time.
"Who Are The Grateful Dead And Why Are They Following Me?" also combines John Romualdi's love for photography, especially macro photography, which has fascinated him since his early teens. The book presents each narrative with an image on the opposing page that works to represent the feeling and atmosphere of the story being told to help readers experience a more immersive and emotional connection to the words.
People wishing to obtain a copy of John Romualdi's new book are able to find it on Amazon here https://www.amazon.com/dp/0578236966
A recent reader of "Who Are The Grateful Dead And Why Are They Following Me?" wrote, "The prints and the poetic prose could easily stand on their own, they collectively create a tapestry of experiences that allows us to experience the Dead in a way that is direct, pure, and mystical."
Interested parties can find more information by visiting https://www.whoarethegratefuldead.com
Release ID: 89000313