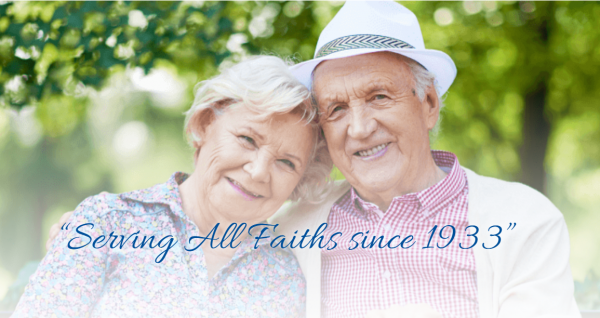 - December 19, 2020 /PressCable/ —
It is a supreme Jewish belief that funerals are a sacred rite, deserving of dignity and filled in tradition. Located in Highland Park, New Jersey and proudly serving the residents of Somerset, New Jersey, and surrounding areas, Jaqui-Kuhn Funeral Home is New Jersey's premier Jewish Funeral Home. They are uniquely sensitive to the customs and traditions of the Jewish faith. The experienced and caring staff at Jaqui-Kuhn Funeral Home are here to help guide families through a difficult time of sadness. To learn more about the wonderful services provided at Jaqui-Kuhn Funeral Home, visit their website at https://www.jkfuneralhome.com/
When a death occurs, both the family of the deceased and the soul of the deceased are faced with a difficult journey. According to the Talmud and the Kabbalah, the soul does not completely leave this world until after burial. For families and friends, there are three key principles that must be remembered when death occurs. They are respected for the dignity and holiness of the body, the expeditious return of the body to the Earth from which it formed, and finally, the fortifying the soul in its continuing journey. Some ritual practices that bereaved families can engage in are "The True Judge" blessing, those present at the time of death recite the blessing: Baruch Dayan Ha'emet- "Blessed be the true judge. After death, the eyes and mouth of the deceased should be closed, and a sheet drawn over the person's face. The body of the deceased should then be placed on the floor and candles should be lit near the deceased's head. These rituals provide comfort and guidance for the soul of the deceased.
Jewish law is clear that the body in its entirety must be returned to the Earth, for the natural process of decay to occur. After the body is purified, it is dressed in white clothing, signifying purity, and holiness. The basic components of an Orthodox funeral service are Keriah, the rending of the garments. Usually done at the beginning of the service, the relatives of the deceased are required to express their sorrow by tearing their clothes over their hearts. The Hesped, or Eulogy. This is done either by the officiating rabbi or someone who knew the deceased. Good deeds of the deceased are spoken. Mourners accompany the deceased to their final resting place and the body is returned to the Earth. Ideally, the grave should be filled in, by hand, by fellow Jews. Additionally, Jews should strive to be buried in a Jewish cemetery with other Jews.
Based on centuries of Jewish tradition, the Jewish funeral service has long adhered to a strong set of beliefs in agreement with the teachings of the Torah. While Orthodox and Conservative Jews still rely heavily on these customs, some Reformed Jews have modified the traditional funeral customs. Jaqui-Kuhn Funeral Home's Licensed Funeral Directors are experts in Jewish funeral traditions, are honored to provide funeral and cemetery services to Jewish families in accordance with custom and family preference.
The loss of a loved one can leave families with a lot of unanswered questions, feelings of stress, anxiety, and grief that makes events difficult to handle. The experienced funeral directors at Jaqui-Kuhn Funeral Home will guide families through the aspects of the funeral service with compassion, dignity, and respect. The staff of dedicated professionals is available to assist families in making funeral service arrangements. From casket choices to attention to detail, the funeral directors at Jaqui-Kuhn Funeral Home provide individualized funeral services designed to meet the needs of each family. In a recent glowing review, Victor wrote, "Highly recommended, the staff along with Dan truly made the family feel at home and relaxed during this very sad and confusing time… Can't Say Enough about it."
Release ID: 88990643