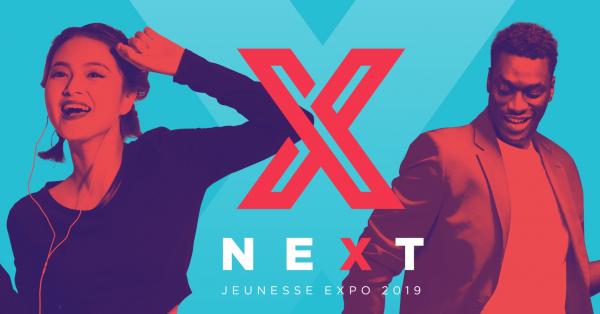 - September 16, 2019 /PressCable/ —
On September 9th in Orlando Florida, Jeunesse announced its new product called MX20.
The product keynote announcement was part of their 10 year anniversary celebration and the beginning of their world tour that spans four continents.
Last year's world tour raised $1.57 million dollars for charity as part of their philanthropic goals.
One of the biggest announcements was the a product called MX20 (pronounced "MAX TWENTY")
Mark Patterson, Chief Marketing Officer at Jeunesse said this about the new MX20, "The product is designed to address the lack of minerals and nutrients in our diet."
In his presentation he goes on to explain the reasons we need to supplement with minerals and nutrients saying "Our farms are overused and overproduced. The soil is completely lacking the needed mineral content."
MX20 addresses the problem by containing the following ingredients: organic fulvic acid, 70+ trace minerals, organic root powder, organic humic acid. Designed to combats vitamin and mineral deficiencies, benefits may include: boosting nutrient absorption, improved digestion, Increased energy flow, boosting immune response, healthier skin / hair /nails, fights inflammation, and aiding in removal of toxins.
He goes on to coin a new phrase "blank water", as he describes the typical water bottles that people consume. He clarifies explaining that MX20 is not a water bottle replacement, but nutrition.
This is Jeunesse's newest addition to its Y.E.S. product line. Mark Patterson is particularly excited about this release because it is going to make a lot of people much healthier. The Y.E.S., or Youth Enhancement System, is designed to approach health and beauty from all-angles.
Jeunesse Global is an international direct-selling beauty and wellness brand. The company's mission is to empower their customers and Distributors to look and feel their best to achieve their full potential.
Those interested in learning more about the business can do so on their business website
Release ID: 88918803