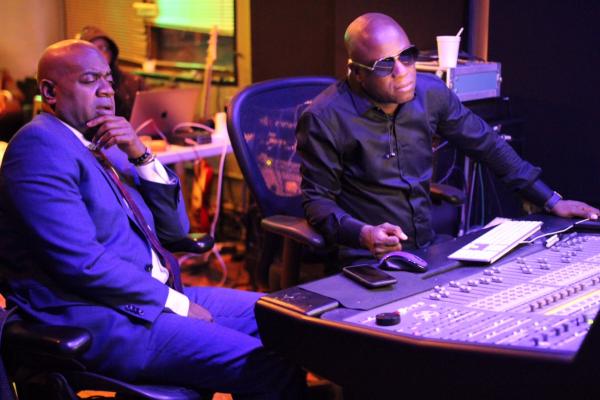 - July 4, 2020 /PressCable/ —
Newark Mayor Ras Baraka and Jerry Wonda's music video for their song "What We Want" has accumulated nearly 1,000,000 views across YouTube, Instagram, and Facebook in just over two weeks. The music video premiered on Rolling Stone's website, and has since been shared and reshared on a myriad of social media accounts and websites, including AllHipHop,Yahoo,The Source and Michael B. Jordan's Instagram page where it garnered huge support, accumulating 400,000+ views in just three days.
On the ESPN ESPY's broadcast on Sunday, June 21, Mayor Baraka was featured on one of The ESPY's Black Lives Matter feature segments featuring New Orleans Saints Safety Malcolm Jenkins. Per TIME Magazines recent article, the powerful clip starts with 12-year-old gospel singer Keedron Bryant performing his heart-wrenching hit, "I Just Wanna Live." Pictures of Black men and woman killed, in many cases by police — including Ahmaud Arbery, Breonna Taylor, and George Floyd — flash across the screen. Jenkins appears, calling on athletes to take stands in the mold of Muhammad Ali, Tommie Smith, John Carlos, Arthur Ashe, Mahmoud Abdul-Rauf and Colin Kapernick. We see the painful image of former Minneapolis police officer Derek Chauvin kneeling on George Floyd as he calls out for his mother, as the viewer hears the voice of singer Mumu Fresh.
Athletes like Ibtihaj Muhammad, the first Muslim American woman to win a medal at the Olympics, NASCAR driver Bubba Wallace, whose public pressure compelled NASCAR to ban the Confederate flag at its races, and NBA star Donovan Mitchell speak. Muhammad talks in the piece about the pain of seeing Floyd's death unfold on video. "It's always really hard for me to see the faces of people who have died as a result of police violence," Muhammad, a co-founder of Athletes For Impact—an organization that works closely with athletes on activism—told TIME Magazine in a recent feature interview. "They conjure up memories of just those moments in time where we've all seen the videos, or had to hear about these unfortunate ways they've passed. And to know that nothing has changed is difficult."
A series of images of police violence against Black women follows. Mitchell makes an empassioned appeal for white athletes and sports figures to step up. Diana Taurasi, Breanna Stewart, Zach Ertz, Julie Ertz, Lindsey Vonn, Steve Kerr, Kyle Shanahan, Chris Long and Mark Cuban make calls for action. Newark Mayor Ras Baraka lays out calls for justice, in spoken word: "And we need it now, we need it now, we need it now," he says.Mayor Baraka's poignant words rang out over a slideshow of photos illustrating racial injustice and police brutality over decades: "We tired, tired of lynching and lies." Sports Media Watch projected the ESPYs television audience at 1.3M and the video was streamed 15,000 times on YouTube in a matter of hours.
"What We Want" is a social-movement that was created by the legendary and decorated producer Jerry Wonda and Mayor Baraka. The goal of this first visual expression was to express the desires of disenfranchised people in America and all over the world. The message behind "What We Want" draws inspiration from 1960's civil rights groups. Baraka uses their slogans as a blueprint for his spoken word and music video.
The media and the nation who have viewed many of our citizens rise up, have asked what Oprah Winfrey articulated as "Where Do We Go From Here?" in her two-part broadcast on the road ahead from protests. Part of the brilliance of Mayor Baraka's video is that it doesn't just call out injustice, it advocates for comprehensive policy reforms that are not limited to police oversight, but address systemic racism. Cities, states and the federal government are developing policies that respond to their constituents' urgent call for change. Outlawing chokeholds are a common starting point, but proposals have included free education, free health care and even reparations. With Congress already appropriating trillions of dollars in economic stimulus, what's a few trillion more to address education, healthcare and income inequality? We still have a Presidential campaign and a host of Senate and Congressional races ahead of us this year. Mayor Baraka's social justice agenda is sure to part of the discussion during those campaigns. What better opportunity for systemic change?
Release ID: 88966814