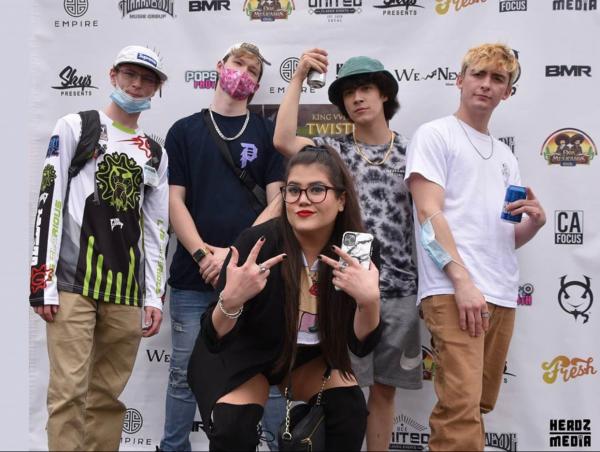 - October 28, 2020 /PressCable/ —
Jeremy Samuelson has been recognized for being the CEO, producer, and audio engineer of Puget Sounds. Puget sounds is a music production group based out of Bellingham, Washington: where Samuelson is from. This recognition is, in part, a result of Samuelson's work within the Music Production & Audio Engineering arena, specifically his work when they executively produced Netflix's original rhythm and flow rapper, King Vvibe's debut studio album. They also have produced for GBE and engineered for A$AP Mob..
Samuelson, a native of Bellingham, Washington, has been involved with the Music Production & Audio Engineering world for about 5 years now, since 2015. Himself and Puget Sounds started with 'type beats' and uploaded them to social media platforms. Then, they got their big break! In response to a question on the driving force behind his success, Samuelson has explained how it really boiled down to making the best music possible, and helping whoever they can to make their dream a reality. "Together we push each other aggressively to be the best we can be, and push and work harder than anyone else." Samuelson quotes.
Reflecting on the recognition Samuelson is quoted as saying: "Stay the hell focused."
In a recent one-to-one interview, Samuelson reminisced on other past achievements, which helped build momentum towards the present day. Notably, one of the proudest was producing for Netflix's King Vvibe, GBE and engineering for A$AP Mob.
In the same interview, Samuelson stated his intentions for the future. "The primary goal for the next 12 months," Samuelson states, "will be executively producing more major albums and larger projects, but mostly the groups own debut production album: 'Puget Sounds Tape'." This tape will feature all of the producers within the group: "Elididit" (Elijah Jeffrey), "ZecMade" (Zachary Crown), "ProdbyJordan" (Jordan Smith) and "AKJR" (Kirk Alford). And of course, Jeremite! (Jeremy Samuelson). Looking further ahead, the aim is planning on being a farm label and professional recording studio located throughout the West Coast and Atlanta region.
When asked more personally about how they want to be perceived and remembered, Samuelson said: "You can remember Puget sounds music as forever being upcoming, because we don't believe in a ceiling."
Samuelson closed the interview by sharing his recommendation for anybody who wanted to follow in his footsteps in some fashion, perhaps taking the achievements even further. According to Jeremy Samuelson , the key is to always manifest and never ever lose focus..
Further information can be found at https://pugetsoundsmusic.com
Release ID: 88982613