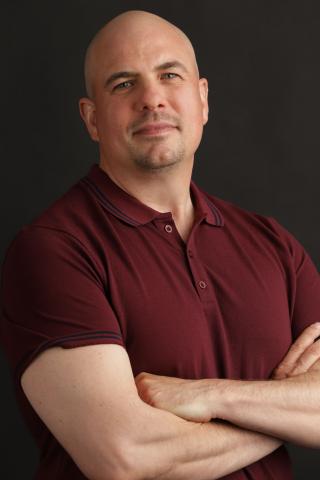 - March 10, 2021 /PressCable/ —
Jason Safford has today been recognized for 25 years of executive leadership and business development coaching having helped over 1,500 small businesses scale and successfully raising capital. This recognition is a result of Safford's work within the Executive Leadership and Business Development Coaching arena. Specifically, his work is recognized for helping companies raise over $200M in funds for businesses in technology, real estate, clean tech, green tech and renewable energy sectors.
Jason Safford (https://www.jasonsafford.com), is author of Winning with Exceptionalism and Think Green: The Future is Awesome. He is a native of Brooklyn, NY now living in Forest Hills, NY. He has been involved with Executive Leadership and Business Development Coaching for nearly three decades. Safford started working for his first dotcom company in 1995 while he was attending NYU Tisch Film School. He went on to work for many dotcoms before starting his first company in 2000 called Spiral Connection, an early entrant in the social media content management space. After losing his business because of the tragedy on 9/11, Jason started an environmental real estate company. Safflyn was focused on renewable energy and green building dedicated to improve people's quality of life.
Over the past two decades, Safford installed more than 50 Megawatts of renewable energy and helped more than 1,500 businesses with strategic planning, business development and capital raising while also creating a multi-million dollar portfolio of real estate and renewable energy projects. During this period, Safford also served as an adjunct professor with New York University, Hostra University and York College teaching Real Estate, Technology and Finance. In 2018, after a near death experience from contracting Lyme Carditis, a rare form of Lyme Disease, Jason created The Green Mind Initiative to help executives develop a more global impact mindset. He later rebranded the company Exceptional Results Now!
Jason is the creator of The Exceptional Life platform for Exceptional Results Now!, which includes the Exceptional Lifestyle Journey business and life mastery program. He recently launched the 28 Days of Exceptionalism Challenge, which is 28 minutes daily for 28 days working on being focused and committed to your best effort in exercise, reading, writing and meditation.
In response to the question on the driving force behind his success, Safford has explained how it really boiled down to being focused on The Exceptional Life. Jason says, "The Exceptional Life is about living authentically as an impact leader, multiplying your value ten thousand fold through small acts of kindness and empathy." He is passionate about uplifting humanity and the planet and believes that we can solve the problems of hunger and homelessness now with dedicated focus. The driving force behind his success is the willingness to actively listen and develop the best strategy and execution plan for clients success..
Reflecting on the recognition Safford is quoted as saying: "It is an incredible honor to be recognized for my service. The Exceptional Life begins with winning your day, which is learning self mastery, and I have come to learn that the more you focus on mastering your day, the more you can master success for your life"
In a recent one-to-one interview, Safford reminisced on other past achievements, which helped build momentum towards the present day. Notably, one of the proudest achievements was receiving a US Congressional Citation of Merit for community service for his outstanding work with the Southeast Queens business community .
In the same interview, Safford stated his intentions for the future. The primary goal for the next 12 months, Safford states, will be helping 10,000 business owners breakthrough their current income ceiling and grow and scale their business to an exceptional level. Looking farther ahead, the ultimate goal for Jason's future is creating Exceptional Cities that solve the challenges of hunger and homelessness and eliminate poverty.
When asked more personally about how he wants to be perceived and remembered, Safford said: "It would be incredible to create the most valuable impact possible for people to live exceptional lives of prosperity that align with the planet and allow us all to enjoy economic abundance and freedom. People living in Exceptional Cities where economic abundance is the focus, that would be awesome."
Safford closed the interview by sharing his recommendation for anybody who wanted to follow in his footsteps in some fashion, perhaps taking the achievements even further. According to Jason Safford, the key to success is mastery of the 24 hours you have today.
Further information can be found at https://www.exceptionalresultsnow.com and https://www.jasonsafford.com
Release ID: 89000484