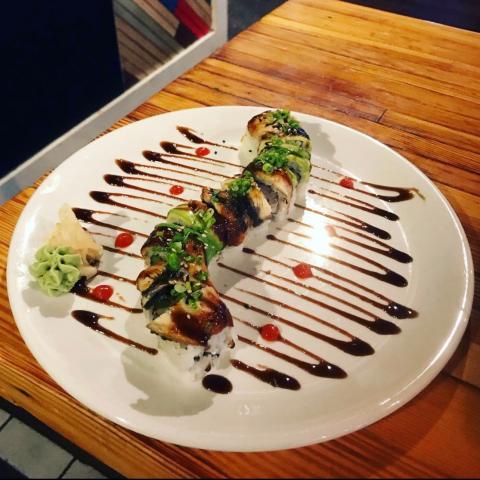 - December 12, 2018 /PressCable/ —
Screen Door Kitchen & Bar, a popular restaurant in Charleston, has announced it can provide diners with a great place to get sushi in the local area. The restaurant offers new American food and they are bringing together a fusion of different elements and cultures to create a diverse menu.
For more information please visit the website here: https://screendoorjamesisland.com
Screen Door has developed a reputation as the best kept secret in the James Island area, and is a place to eat that the locals love. With a convenient location just 10 minutes from downtown, it is easy to find and is a great spot to stop and enjoy a drink or a bite to eat.
Anyone looking for great sushi in Charleston, SC, will find a lot to look forward to in the popular James Island restaurant. The restaurant gets its name from the image of the traditional screen door, which metaphorically says "drop by and say hello."
It's this southern hospitality that permeates the restaurant, its menu, and the service of the staff. Situated just 10 minutes from Folly Beach, it provides diners with something a little different and is ideal for anyone looking for a more unique dining experience.
Food at Screen Door is locally sourced, with a focus on real food and delicious taste. Sushi is available from Tuesday to Sunday between 5pm and 10pm, with a wide range of options to choose from.
These include appetizers like seaweed salad and miso soup, classic rolls like Philadelphia and California, speciality options that are sure to delight, and more. Full details of the menu can be found on the URL above, with pictures of some of the most popular dishes.
In addition to this, both lunch and dinner menus are provided on their website, so anyone considering eating there can plan their meal with ease.
Those wishing to find out more about the sushi options available or the other menus provided by the James Island restaurant can visit the Screen Door website on the URL provided above.
Release ID: 458029