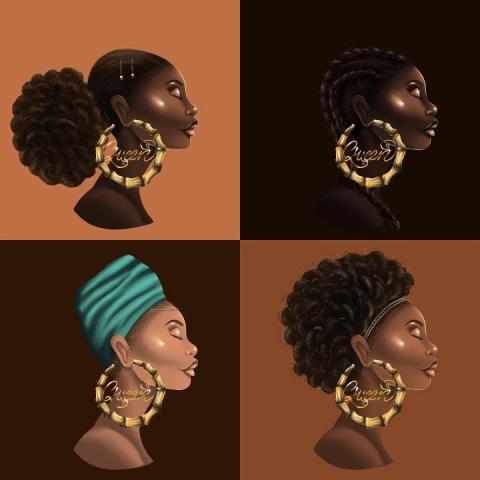 - March 17, 2021 /PressCable/ —
New Jersey-based hip hop artist Jameel Mason has released the official music video for his single, "Black Queens", in time for Women's History Month.
More information is available at https://www.youtube.com/watch?v=40nJVPYL7L8
With the announcement, the singer aims to highlight and celebrate Black women across different professions and walks of life. The video also shows a cameo of his daughter – one of the inspirations for the single.
"Yeah, I really do this for my Black Queens," the song goes. "But more importantly for my daughter, got me raising up a Black Queen."
In another verse, he continues singing to his daughter, saying, "Girl, you could be Michelle Obama/You graduated honors but still with the drama/And that Black doesn't crack you get it from your momma."
It follows the release of his other hit video, "Quarantine Mami", which has attracted over 520,000 views on YouTube since it was released in December 2020.
The video's launch was hailed by a number of celebrities, including Phaedra Parks of The Real Housewives of Atlanta.
"'Black Queens' acknowledges the struggle, the strength, and beauty that all black women possess," she said on her Instagram page. "The message is really timeless, and the lyrics are superior, and his melody is captivating."
The entire message can be viewed at https://www.instagram.com/p/CMFoAhjn5Uq/?igshid=5s1az51jn5dl
Moreover, the video was included in The Word Is Bond's top picks for March. "Over a sublime and ethereal backdrop, he shows the great attributes of all the black women out there making something out of nothing," the underground hip hop blog stated.
"Black Queens" is the outro track of his 2020 album A.S.P.E.N (Always Seek Positivity Envy Nothing), which also featured 10 other songs.
In addition to YouTube, the song can be accessed on major streaming platforms, including Spotify, Deezer, Amazon Music, and Apple Music.
Jameel Mason has been rapping and composing lyrics since he was 15. His biggest influence was the rap music of the early 2000s.
Listeners have remarked on the relatability of his music, which is due to his ability to turn current societal issues into creative lyrics and catchy rhymes.
Additional details about his latest work can be found at https://jameelmason.com
Release ID: 89001396