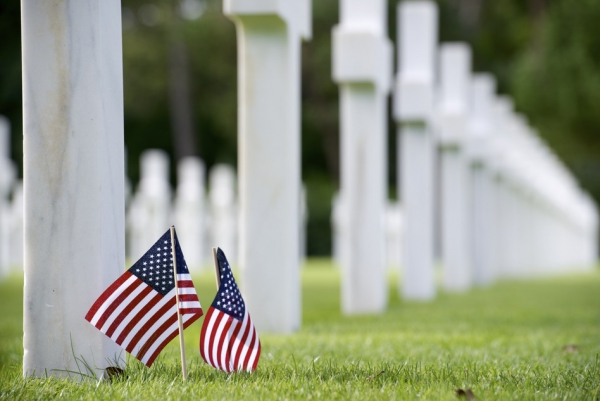 - November 30, 2016 /PressCable/ —
The Naugle Schnauss Funeral Home announces the launch of added benefits for the burial services of military veterans at the Jacksonville National Cemetery. Anyone who has served in the U.S Armed Forces and either died while on duty or after being discharged honorably is eligible for the special benefits. The Naugle Schnauss Funeral Home is a family owned and operated establishment.
For more information visit http://nauglefuneral.com
The funeral home offers qualifying veterans a free grave site in any national VA graveyard with available space. If it is a casketed burial, the service includes digging and closing the grave site, a grave liner and marker. Those selecting cremation and inurnment in a columbarium niche will receive a niche cover in bronze, granite or marble.
Qualifying veterans will also receive a U.S. Flag, which in the case of a casket will be draped over it until the burial and in the case of an urn, will accompany it till the inurnment. After the proceedings, the flag will be given to the next of kin of the deceased or a designated person. A Presidential memorial Certificate can also be awarded on request.
The funeral home is also equipped to provide eligible veterans with a military funeral honors ceremony. This includes at least two uniformed military personnel being present, with one of them representing the deceased veteran's branch of service. The uniformed personnel will play 'Taps' and perform the duty of folding and presenting the flag.
The Naugle Schnauss Funeral Home also conducts funerals services and burial services for civilians. Whether the need is for a formal service in a church or home, or for an informal and casual one even outdoors or some other location, the Funeral Home has the resources and expertise to put together a meaningful and unique service. For requests that include a burial, the service can include having the casket present and arranging a viewing.
The Funeral Home also undertakes cremation services and has a wide range of options to make the process a meaningful celebration of life. For more information visit the website at the link given above.
Release ID: 150783