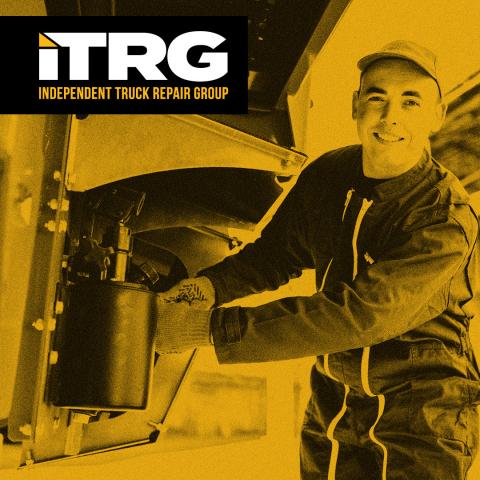 - November 14, 2019 /PressCable/ —
After a new study conducted by the Independent Truck Repair Group (iTRG), revealed that after receiving Advanced Electrical Training diesel truck technicians can reduce electrical diagnosis time for independent diesel repair shops by as much as 93%, iTRG has invited all diesel technicians to attend the three-day Advanced Electrical Training Course held at the 2019 iTRG Tradeshow & Training Conference Friday, December 6-Sunday December 8, 2019 in Minneapolis.
According to John Stoeckinger, President of iTRG, "The number one issue for independent truck repair shops is the money they are leaving on the table, due to insufficient electrical training. Our recent study has found that on average, technicians need 75 minutes to identify electrical problems. After attending our Advanced Electrical Training Course, diesel technicians have been able to identify electrical problems in as little as five minutes," Stoeckinger said.
With the additional time freed up, independent truck repair shops can expect to service up to three additional trailers per day. The potential to service an additional 60 trailers per month, means that independent diesel repair shops may see their annual revenue increase by hundreds of thousands of dollars.
"Our Advanced Electrical Training Course is designed specifically to help our fellow independent truck repair shops throughout the nation grow their revenue. The most effective way to increase revenue is to increase productivity, without increasing overhead. Truck repair shops don't need to extend their hours or otherwise increase their expenses. They need to make sure that their diesel repair technicians are properly trained with the most sophisticated electrical diagnostic education available. I'm very proud that iTRG is leading the way in offering this training," Stoeckinger added.
iTRG Principal and Owner of Monson Truck and Trailer, Inc. Robert "Buck" Monson received this feedback from one of his technicians who attended the class, "I attended ITRG's advanced electrical diagnostic class assuming that I was already somewhat electrically savvy. This was not the case. The amount of information I learned about the tools and systems that I use everyday was unreal and I have since put some of that to use in my day to day. Not only was our instructor extremely knowledgeable and helpful, but he also knew how to make the class fun. We were also able to actually get some hands on experience which is a huge plus for me and mechanics alike I'm sure. Can't wait for my next ITRG class!"
In addition to the Advanced Electrical Training Course, iTRG has added the Emission and Aftertreatment class which is a critical industry issue today. iTRG has distilled the content of this class down to the most important training issues that technicians want and need to learn so they can take these techniques back to their shops. The Aftertreatment System Maintenance Training Course will be taught by industry-leading instructors that have over 25 years' experience in training.
"We're looking forward to making a lot of new friends, and reconnecting with colleagues from across the nation at iTRG's December 2019 Conference. We're also looking forward to helping our peers to boost their revenue in 2020. The Advanced Electrical Training Course will be taught by some of the industry's leading experts, and we're excited to open this cutting-edge program to all diesel mechanics," Stoeckinger said.
The three-day iTRG conference will be held in Minneapolis, December 6-8, 2019. The iTRG welcomes spouses and partners of those attending the 2019 iTRG Conference, and offers a spouse itinerary, which includes luncheons and shopping at the nearby Mall of America. Over the course of the three-day trade show and conference, iTRG will also host evening receptions, and an awards ceremony, at the Marriott Minneapolis Airport.
For more information, or to register for the Independent Truck Repair Group's Advanced Electrical Training Course, visit www.indtrg.com
Independent Truck Repair Group is a trade organization for independent truck repair shops, with a mission of helping shop owners to grow their businesses through increased parts purchasing power, tech and business system training, and strategic partnerships. www.indtrg.com
Release ID: 88934124