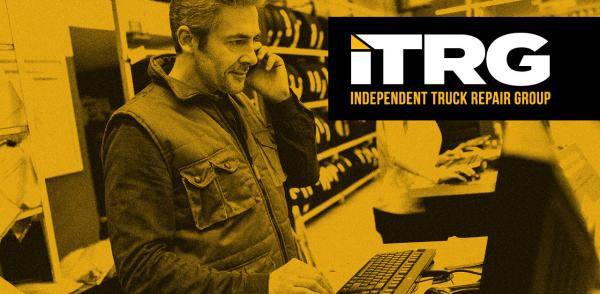 - November 16, 2019 /PressCable/ —
The Independent Truck Repair Group (iTRG), is proud to announce it will be hosting advanced diesel technician training focusing on Aftertreatment System Maintenance at its upcoming Tradeshow & Training Conference in Minneapolis December 6-9, 2019.
The intensive three-day diesel mechanic training class is designed to showcase best-practice, advanced strategies for proper Aftertreatment System Maintenance, as technologies continue to be refined to adhere to evolving emissions-reduction mandates. The Aftertreatment System Maintenance Training Course will be taught by industry-leading instructors that have over 25 years' experience in training.
According to John Stoeckinger, President of iTRG, the advanced training course, "Deep Dive! Electrical Emissions and Aftertreatment System Maintenance" was the course most requested by independent truck repair shop owners, and diesel technicians. "Our members and peers overwhelmingly requested this course for our December conference, as problems continue to plague the trucking industry when it comes to proper Aftertreatment Maintenance," he said.
Continuing Stoeckinger said, "As the industry continues to evolve, and mandates for emissions standards continue to change, the need for proper cleaning and care cannot be understated. Although from a maintenance standpoint, newer Aftertreatment Systems have fewer defects, the cost of repairs for failing to keep any Aftertreatment System properly maintained is still just too costly for owners to sustain. That's why we have invited all diesel technicians, and independent truck repair shop owners to attend this valuable training course."
In addition to the Electrical Emissions and Aftertreatment System Maintenance Course, iTRG is also hosting an Advanced Electrical Training Course at the December 2019 Tradeshow and Training Conference in Minneapolis. The announcement of that intensive training course follows the release of a new study iTRG conducted, which found that after attending an Advanced Electrical Training Course provided by iTRG, diesel mechanics were able to drastically reduce the time it took to diagnose electrical problems by more than 90%.
Robert "Buck" Monson, iTRG Principal and Owner of Monson Truck and Trailer, Inc. had this to say about the December event, "We're really looking forward the conference because it gives us the opportunity to provide independent truck repair shops with the information and education, they need to maximize efficiency, increase revenue, keep their customers coming back."
The 2019 iTRG conference will be held in Minneapolis, MN December 6-8, 2019.
For more information, or to register for the Independent Truck Repair Group's Advanced Electrical Training Course, visit www.indtrg.com
Independent Truck Repair Group is a trade organization for independent truck repair shops, with a mission of helping shop owners to grow their businesses through increased parts purchasing power, tech and business system training, and strategic partnerships. www.indtrg.com
Release ID: 88934462