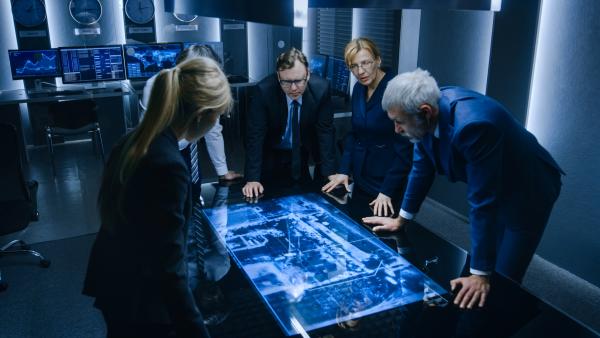 - November 7, 2020 /PressCable/ —
Stealth Entry, a leading IT network security solutions provider based in Westerville, OH announced the launch of Cyber Security as a Service (CSAAS) plans powered by ArmorPoint. CSAAS offers clients a comprehensive view of their IT security landscape and customized multi-level security from data breaches and insider threats.
For more information about Stealth Entry visit https://www.stealthentry.com
The Ohio-based cybersecurity firm has launched cost-effective monthly CSAAS subscription plans that meet the IT security needs of startups and large enterprises.
Telecom giant Verizon estimates that 52 percent of data breaches are caused by external hacks with 34 percent reporting internal involvement. A Forbes report estimates cloud security spending to increase by about 33 percent in 2020.
Stealth Entry offers bundled IT and cyber defense solutions that scale to meet the needs of small and large enterprises. CSAAS delivers 24x7x365 monitoring, cloud and on-premise monitoring, human event analysis, and real-time customized analytics supported by a powerful reporting framework.
Visit https://www.stealthentry.com/managed-security-services for more information about IT managed security services with 24×7 support.
The IT managed security provider deploys active threat detection, and rapid incident response services backed by digital forensics specialists. Stealth Entry has successfully partnered with governments, government agencies, military, and commercial organizations, developing customized cyber defense protocols for networks, servers, and applications.
Stealth Entry CSAAS subscriptions include access to world-class NOC and cost-effective remote Security Operations Centers around the world. Advanced cybersecurity services include automated incident management, remote incident response, endpoint threat isolation, virus, and malware removal, environment hardening, and firewall management.
According to a spokesperson for the managed cybersecurity solution provider, "We are excited to announce a new CSAAS solution that takes a holistic view of an organization's security threatscape. We specialize in a risk-based approach to protecting business-critical data and assets that scales to the needs of startups and multinational enterprises."
Founded in 2009, Stealth Entry is a full-service cybersecurity solutions company working with businesses and government agencies across the United States. The company is headed by USMC veteran Israel Arroyo, Jr. and specializes in scalable, affordable, and robust custom cloud IT infrastructure security solutions that help organizations meet global compliance and security standards.
The company has successfully created solutions for federal, state, and local government organizations as well as businesses in education, finance, banking, insurance, retail, healthcare, and critical infrastructure.
For more information about managed IT security solutions against internal and external threats, call 833-423-2927 or visit the URL above.
Release ID: 88984689