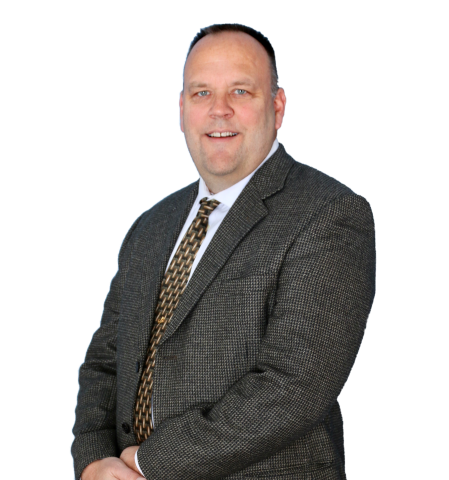 - November 26, 2020 /PressCable/ —
Isle, MN-based Impel Authority Marketing Solutions announces the launch of new lead generation resources. These resources aim to help businesses attract new customers and boost their bottom line using effective marketing strategies.
More information about Daron Stenvold and Impel Authority Marketing Solutions is available via https://impelprofits.com
These new Videos and eBook are being launched to help companies thrive, given the challenging economic landscape. Daron Stenvold, principal of the firm, highlights that lead generation is a critical skill that entrepreneurs must learn as it creates new income streams for their business.
Impel Authority Marketing Solutions says that the training materials are suitable for a wide variety of businesses regardless of size. It is ideal for companies who have limited marketing budgets or marketing staff.
The first resource is a free eBook titled Strategic Sales and Marketing Secrets -How I Find $10k in 45 Minutes for Small Business Owners. The book can help businesses generate up to $10,000 in new client sales in under an hour. These techniques are vital to growing businesses or struggling businesses that must quickly increase their sales or face closure.
The second is a free video titled The 3 Biggest Lead Generation Mistakes Small Businesses Make… And How To Overcome Them All. Interested parties may sign up for this video by visiting https://impelbusinessacademy.com
The third resource is a video titled Everything You've Ever Learned About Generating Leads And Growing Your Business Is Wrong. Learn how to generate all the leads your business can handle… WITHOUT spending a cent on marketing or advertising. Entrepreneurs who want to learn the proper client nurturing techniques may visit https://impelbusinessacademy.com/wrong
The firm notes that businesses that have strong lead generation capabilities tend to weather market upheavals better. Moreover, effective lead generation helps combat the customer churn that all companies face.
Daron Stenvold is a respected marketing expert that provides business coaching to help companies achieve their goals. He states, "After years of research in the small business market, I know for a fact that that there is at least 12% trapped inside insufficient business systems, so finding 5% in your marketing is easy." Providing valuable resources for free is part of his thrust to create businesses that are innovative and resilient. If hired on as a coach, Daron Guarantees a 100%+ ROI!
The Secret Sauce for Success… Impels 5 Step Profit Formula!
When clients execute strategies in each of these five essential areas, their business will be 10 to 100 times more profitable than their competition. They will be pushing the maximum revenue potential for their business.
1. Leads
The first step in the process is Leads – How many times the phone rings. Leads are the lifeblood of any business. A business cannot run without them running through their system!
2. Conversions
The second step is Conversions – The Conversion Equation will be covered. The importance of Interrupt, Engage, Educate, and Offer are covered in this area.
3. More Transactions
The third step in the process deals with More Transactions – Consider a hairdresser example and how a hairdresser could increase their transactions by making appointments for clients every three weeks instead of five weeks. 10 annual transactions would go to 17… Money in the Bank!
4. Higher Prices
The next step is Higher Prices – Have you ever been to McDonald's? You go in there to buy a $1.95 hamburger, and what do you walk out with? And that's a great example of an up-sell and cross-sell strategy delivered by a 17-year-old trainee. There are 20 of these strategies in the Impel Business Academies E-Learning System. As a matter of fact, there are 20 strategies in each of these five areas. Learn more about the E-Learning system at https://impelbusinessacademy.com/guidedtour.
5. More Profits
And the fifth step is More Profits – A dollar saved is a dollar earned. This section looks at the effectiveness of systems and processes, maybe even consider software that will improve efficiency and productivity.
Stenvold says: "My job is not to teach you how to run your business better. My job is to provide you with a system that will fill up your sales funnel. We are about Trust and Authority. In the new normal, nothing is business as usual anymore. As such, business owners need to upskill themselves and rethink how they've traditionally done lead generation. Given the current landscape, those who innovate are the ones that survive and thrive."
More information about Impel Authority Marketing Solutions and its services is available through the URLs above.
Release ID: 88987340