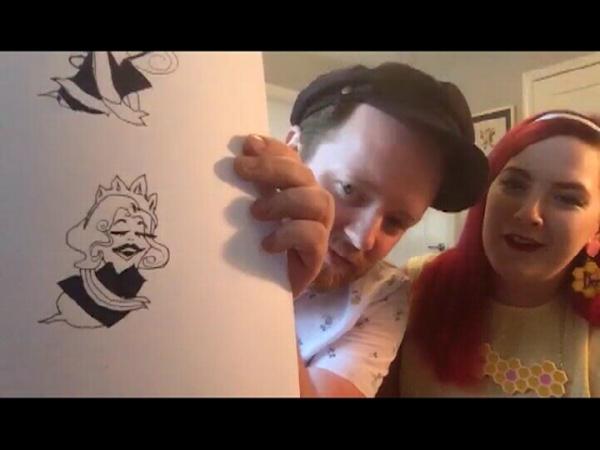 - June 30, 2020 /PressCable/ —
Themed based acrylic jewelry creator, Daisy Jean Floral Designs for the first time has released a full jewelry collection designed completely by a customer. Their June collection, the Bee's Knees (https://bit.ly/3eMafTT), was designed by customer, and last year's winner of the Daisy Jean "Design-A-Brooch" competition, Nikki B, and has been received enthusiastically by the brooch lovers community worldwide.
Daisy Jean have long supported the idea that the discerning customers knows what they are looking for, and any fashion brand that wishes to stay relevant long term should provide customers with the ability to define what they want, as does Daisy Jean does via it's "Made-4-U" custom creation service and it's annual "Design-A-Brooch" competition.
Daisy Jean has always received a lot of interest in how their acrylic jewelry is created as their customers often have ideas they would love to translate into physical pieces. Danielle Davenport, founder of Daisy Jean Floral Designs, said, "We are always impressed by the creativity of our customers and what they come up with when they feel enabled via a workable mechanism. For example, the results that Nikki B came up with once we gave them complete creative control, including control of the actual photo-shoot, were simply amazing – as can be seen by the Bee's Knees collection"
Nikki and Brandon (Nikki B), the designers of the Bee's Knees collection, won the Daisy Jean "Design-A-Brooch" competition last year and their winning design, the She Bee, became one of Daisy Jean's most popular brooches. This proof that customers have the ability to come up with great product ideas, that a design team can help interpret and convert into actual product, lead to Daisy Jean inviting Nikki and Brandon (Nikki B) to design a complete collection.
Daisy Jean will be running their annual "Design-A-Brooch" competition again late July so as to further connect to what its customers want.
Current and future customers are invited to learn more about the how the Bee's Knees collection was created by viewing the backstory here: https://youtu.be/kqklhtY-270j
Daisy Jean Floral Designs was founded in 2014 and serves the fashion industry with monthly theme-based acrylic jewelry collections. www.daisyjeanfloraldesigns.com
Release ID: 88966537