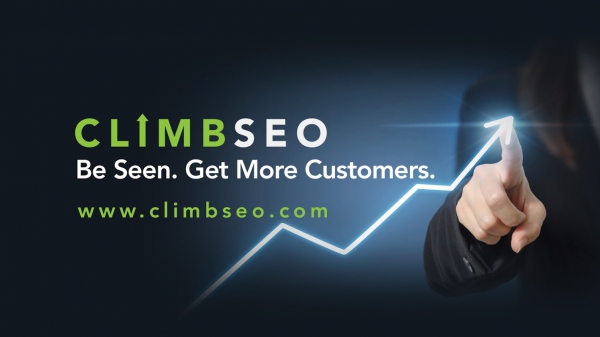 - July 25, 2016 /PressCable/ —
Climb SEO, the search engine optimization company specializing in improving rankings for businesses in any niche, has announced a partnership with BNI Referral Partners Networking Group in Irvine, California. The partnership is expected to help Climb SEO further establish itself in the Irvine community, where it can help local businesses and individuals to be seen on Google, get more customers, and increase brand awareness.
More information can be found on the Climb SEO site at: http://climbseo.com/irvine-seo.
The new partnership is a celebration of Climb SEO's business techniques, with SEO services that can increase exposure and revenue, expand any business's customer base, provide monthly reports and ensure solid ROI. It's strong partnerships and stress free engagements can help to enhance business ventures regardless of niche, with a team of experts who get to know each client's services inside and out before every campaign.
A video is available on the Climb SEO site that showcases the features the company offers, showing through simple steps how business owners can get to the top of their industry and establish themselves as market leaders. Search Engine Optimization is the business tech of the 21st century, as important to a business as oxygen when a climber scales a mountain.
It explains that properly formatted SEO campaigns, well structures pages, well thought out links and carefully planned strategies can help businesses to climb to the top of Google, be seen by more customers, and increase the traffic following through to the business homepage.
Climb SEO says that their primary goal is to exceed the expectations of its clients, seeking to provide the results they promise and more. They deal with their clients transparently, delivering value to every business they work with, along with a suite of professional services that can increase reach, awareness and conversion.
The company was founded by Vu Tran, an experienced professional with over 18 years in the industry. He is directly involved in a broad range of projects, and brings the same objective to every one: to work diligently to provide premium quality results.
Interested parties looking to work with Climb SEO to boost their search engine rankings can fill out a discovery form on site, or get in touch using the contact details provided
Release ID: 124868