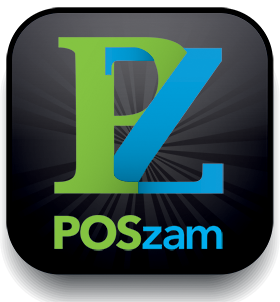 - October 20, 2017 /PressCable/ —
FOR IMMEDIATE RELEASE:
Atlanta, Georgia – October 19, 2017 – People across the nation watched in awe as hurricane Irma swept through Atlanta in September of 2017. The storm caused a loss of Internet service to businesses and homes alike for up to three days. This loss of Internet service left a number of restaurants unable to process sales online.
POSzam is an always-on software solution that provides restaurants with full functionality at all times, even in inclement weather like that caused by Irma. POSzam works in conjunction with leading industry partners to provide live credit card authorizations and settlements under any conditions, at any time.
Unlike the competition's offline systems, POSzam does not postpone authorization until after the system is restored. Instead, the POS software uses a router with cellar backup to ensure restaurant owners have the connectivity needed to have credit card sales authorized and receive reports when needed.
Other companies rely on cloud-based reporting that is not accurate when the system is offline. POSzam maintains connectivity 99.99% of the time so users get paid and they have access to all relevant data.
The company that makes POSzam explains that the software solution proved out during Hurricane Irma. "POSzam safeguarded $30,000 in sales across three restaurants when inclement weather damaged Internet service for multiple days. The software proved a success by keeping the restaurants online and working without interruption to their POS."
POSzam announces the official release of the POS software today. POSzam offers a number of features for full-service restaurants, counter service, and food trucks. They include:
Multiple split-bill options
Employee time management Secure payments Ticket printing
The POS system works on iPad devices with Epson Printers. It reduces the need and cost of restaurant owners who would otherwise have to purchase and maintain hardware for their sales and ticketing process. POSzam is built on the iPad platform and is 100% hosted in the cloud.
Richard Williams, Co-Founder of POSzam, says, "Using our product allows servers to take orders at the table or from fixed stations, offering more flexibility in the setup of the restaurant."
POSzam has a user-friendly interface and intuitive flow that simplifies the experience for the restaurant staff and for the customer. Direct printing or industry-unique print servers allow workers to monitor and print tickets with ease and at a fraction of the cost of traditional systems.
POSzam also includes a time clock manager for tracking employees and making needed shift changes. The software enables managers to secure communications.
Richard Williams continues to say that, "We are excited to share POSzam with restaurants for an easier management system. It allows restaurant managers to focus on providing customers with great food and service while the POS tool takes care of the rest."
For more information or to purchase POSzam, visit POSzam Point of Sales solution for Restaurants
POSzam.com
Contact:
Richard Williams
Ph: 1-800-485-5618
###
Release ID: 252861