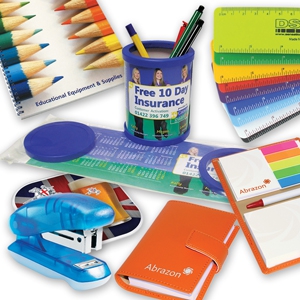 - June 8, 2017 /MarketersMedia/ —
Inspire Promotional Products is one of the fasted growing promotions companies in Ireland as has its sights set on the growing UK market. Initially the company was focused on promotional products Dublin and supplying local companies of all sizes with a means to expand their brand. Inspire Promotional Products gained a lot of traction in that space and having used Dublin as a training ground can know shift their attention to the much bigger U.K market. The nature of the business means that location is generally not a factor in delivering quality products and a quality service although the staff at Inspire Promotional products very much enjoy adding the personal touch to each job and that can often mean a number of face to face meetings.
It is very much understood that every business should incorporate promotional products into their ad campaigns. Promo items are great for helping new companies establish their brands and helping existing companies increase their sales and find new leads. When customers use promo items, they give other people a look at a company's logo, and that just keeps generating interest. A good choice in promotional products can keep a company logo or brand in front of a potential client for a very long time and therefore will provide a large return on investment if done correctly.
When asked about the potential for expanding into the Promotional products in the U.K market owner Gillian Mc Garry had this to say, "The focus has always been on supplying the client with the best possible service, as a company our focus will remain on delivering the maximum return on investment for our clients with a view to building lasting and profitable relationship. Whether we do this for promotional products in Dublin or in the U.K is only a matter of scale which we are excited to take on."
Founded in 2012,Inspire promotional Products is one of the fastest growing promotional products distributors in Ireland and offers more than 13,000 promotional products and an expert staff of Brand Consultants to help customers grow their clients businesses with innovative and creative marketing products and campaigns. For more information, go to https://www.inspirepromotionalproducts.ie
Keep up with all the latest by getting social with Inspire on Facebook, Twitter, Pinterest, LinkedIn, Google+
Release ID: 205866