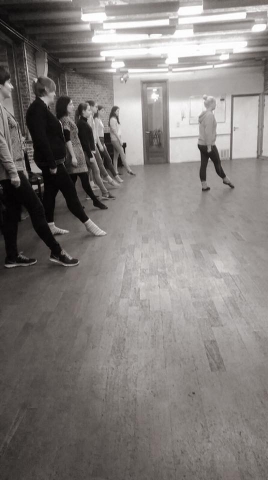 - February 7, 2017 /PressCable/ —
An exciting Irish Dance Academy is expanding to Brussels. The Newe Academy of Irish Dance is well established in Ireland and is now bringing the fun and excitement of this dance form to Brussels in time for St.Patricks Day.
Founded by qualified instructor Aisling Newe, who has herself been Irish dancing since she was 4, the new Irish Dancing School will initially be offering classes every fortnight.
The Newe Academy of Irish Dance is registered with An Coimisiún le Rince Gaelacha, which is the central authority for teacher and adjudicator accreditation in the world.
Aisling already runs dance classes in two locations in Ireland and sees the opportunity to bring Irish dancing to Brussels as an exciting moment.
"Irish dancing has wide appeal and is popular across the world," she says. "Because Brussels has such an international community it's a natural place to open and Irish Dancing School."
The Newe Academy is currently offering classes for children and adults. The childrens class is suitable for those aged 4 and up. Neither the childrens or adult classes require any previous experience.
"One of the great things about Irish dancing is that we can structure the classes so people of all ages and experience mix together," said Aisling. "That way everyone gets to enjoy the social aspect of dancing and the also learn by seeing the more experienced practice advanced steps while they themselves are resting."
The school will be operating in partnership with Fred Dance in Rue de Revolution 18, right next to Rue Royale/Koningstraat, right in the heart of Brussels.
The Irish dancing classes are open to all, whether of Irish heritage or not. Childrens classes are at 18:00-19:00 while adult classes take place from 19:00-20:00 every second Thursday. The next class is scheduled for February 16 and Aisling is extending an open welcome to come to anyone interested to come and see a class for themsleves.
Further details can be found on the website http://neweacademyofirishdance.com/brussels-classes.
Release ID: 167504