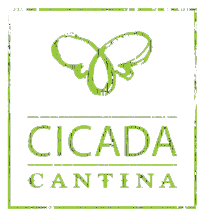 - April 13, 2021 /PressCable/ —
ION is thrilled to announce the return of its fourth annual car show, '2021 Springfest Car and Bike Show'! This event will occur on April 17, 2021, starting at 3 pm and ending at 7 pm. This year's festive event will is located at Cicada Cantina, 1691 Hilltop Dr., Redding, Ca 96002.
ION (Impact on Networking) is also excited to share that all proceeds from this massive event will go towards ShiningCare, a company focused on taking care of the elderly. ShiningCare is dedicated to providing guidance, support, and assistance for their needs. Whether you need resources and education, consultation and advice, risk and needs assessment, and care planning and coordination, ShiningCare is available to provide these services, among others.
The upcoming car show will showcase the north state's best, including local breweries, food trucks, raffles, poker-run, and curated music. Additionally, a live DJ will be present. We will also provide participants with food and drinks. To top off the festivities, Cicada will be hosting an after-party. Cicada Cantina will offer a safe and secure parking lot for all in attendance.
For those individuals interested in participating, all vehicle makes and models are welcome. ION Impact On Networking and Cicada Cantina will turn no car, truck, or motorcycle away. There will be trophies presented for participants with cars and bikes. This event will expect to have a turnout of approximately 150-200 cars, trucks, and motorcycles participating in the show.
Families, children, and adults alike are encouraged to come out and enjoy the vast array of food, music, games, and the car show. Cicada Cantina will provide a tent that will house margaritas and tacos on special.
Stellar beer and wine vendors will also be present at this event, including Cedar Crest, Woody's, and Hops & Vines. The food trucks that will be present are the Holy Crepe Truck and Good Times Pizza.
Significant sponsors in attendance at the 2021 Springfest Car and Bike Show are Strong Automotive, J&H Restoration, and Chinook Remodeling. Local businesses who donated to raffle and auction include Cicada Cantina, ION Team, Fusion Lounge, Legend Of The Barbershop, Odins Smoke Shop, Ember Valley, United Shasta, Norcal Tile and Granite, K & S Staffing, Everyday Fitness, Sportsman's Warehouse, SPU Contracting, Southern Wine & Spirits, Camping World, and several volunteers. Featured DJs will consist of DJ Bucky Dungun and DJ Ochoa.
Additional sponsors and promoters of this event are KRCR, Redding Buzz, 104.3 K Shasta, and 97.3 and Highway Specialties.
This event will be expected to have an excellent turnout and an exceptional blend of fun, food, and festivities centered around an exciting car and bike show, '2021 Springfest Car and Bike Show', which will kick off the car show week with a bang.
To learn more about the 2021 Springfest Car and Bike Show, visit ION Impact On Networking, Instagram and Facebook pages (@ion_networking) #IONRedding
Release ID: 89004771