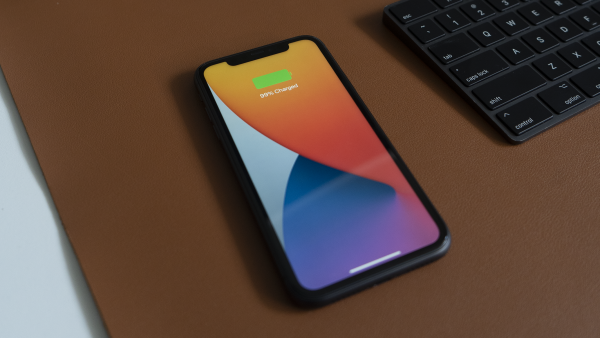 - May 19, 2021 /PressCable/ —
Earlier today, InvisQi announced the launch of InvisQi's Invisible Wireless Charger, its new Hidden Wireless Charger set to go live May 21 2021. For anyone with even a passing interest in the world of consumer electronics/wireless charging, this launch will be worth paying attention to, as it's set to shake things up.
Currently, with even a passing glance, a person will notice that all wireless chargers are exactly the same with very little innovation in the space since they were first released to the public.. The Head of Product Development at InvisQi, Devin Lawson, makes a point of saying "things are going to change when InvisQi launches".
Devin Lawson continues… "Where you'll always see our competitors doing the same old thing, we will offer a wireless charging solution that is able to be placed underneath the surface and penetrate up to 3cm, charging your phone through the table, invisibly. We do this because typical wireless chargers are silly aren't they? With wireless mice, keyboards, monitors, why is the only wire on your desk coming from your wireless charger? Ultimately this is going to be a huge benefit to our customers because even though we aren't able to completely eliminate the wire just yet, at least we found a way to make sure you'll never see it. You'll have a seamless, clean clutter-free desk. A clean kitchen counter capable of charging your phone without the fear of any water spills frying your charger."
InvisQi was established in October 2019. It has been doing business since 2019 and it has always aimed to become the #1 solution for long distance wireless charging..
Currently, the closest thing to InvisQi's Invisible Wireless Charger is true wireless charging used for internet of things (IoT) applications such as thermostats and other home smart accessories. The difference is that they are able to output a maximum of 1.5W which is nowhere near enough to charge a phone, but InvisQi – Invisible Wireless Charger improved on this by striking a fine balance between the maximum charging distance and final power output. InvisQi's Invisible Wireless Charger is able to output fast charging for Samsung (10W) and Apple (7.5W) smartphones at a distance of up to 3cm or 1.18 inches through any nonmetallic surface. This alone is predicted to make InvisQi's Invisible Wireless Charger more popular with customers in the Consumer electronics/wireless charging space, quickly.
Once again, InvisQi – Invisible Wireless Charger is set to launch May 21 2021. To find out more, the place to visit is https://invisqi.com/products/invisqi-wireless-charger
For further information about InvisQi, this can be discovered at https://invisqi.com/
Release ID: 89016554