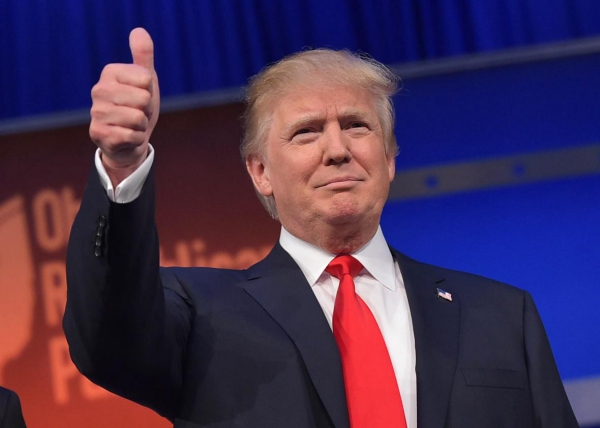 - November 10, 2016 /PressCable/ —
What the Election Means for Markets: Eight Key Takeaways.
The events of last night largely met the "Ugly" scenario, and as such Advisor Cheat Sheet saw a "Brexit-style" reaction as markets traded sharply lower overnight, although notably they are well off those lows this morning.
From an analysis stand point Advisor Cheat Sheet will focus on immediate takeaways and trying to answer questions financial advisors or investors may have:
Takeaway 1: The Trump victory is not a bearish game changer for markets, at least not yet. From a macro standpoint, Advisor Cheat Sheet is seeing that "sell first/ask questions later" reaction from markets that Advisor Cheat Sheet predicted. But, despite the reaction Advisor Cheat Sheet does not view the Trump victory as a material, bearish gamechanger and Advisor cheat sheet is not reducing medium/longer term allocations to stocks on the news or market reaction.
Advisor Cheat Sheet says that for one main reason: Beyond the short term, with total control of government, Trump will be able to enact potential pro-growth policies and the new US government will be business friendly, which longer term is a positive.
Takeaway 2: Does the Trump win imperil a yearend rally in stocks? Yes. To put it lightly, a lot of policy uncertainty needs to be clarified over the coming months. So, from a practical standpoint, that uncertainty means a material year-end rally is unlikely. While some analysts are calling for a Brexit-style bounce following this initial selling, as the market digests Trumps pro-growth policies, Advisor Cheat Sheet do not see that happening this year (i.e. the remainder of 2016) as there are simply too many unknowns about his policies and the makeup of his administration. From a broad level, until the market knows more, stocks will have a very hard time rallying materially.
Takeaway 3: The Fed may not hike rates in December. Treasuries are down sharply this morning but the longer-term decline in bonds has potentially stalled for 2016, as Advisor Cheat doesn't know whether the Fed will hike rates in December given this political upset and market fallout. Advisor Cheat Sheet is not adding to inverse bond positions although longer term the trends of inflation and growth should continue to push yields higher.
Takeaway 4: Gold is a clear winner, and will likely rally until there is more clarity on Trump's policies, and that's one of the clear winners of this outcome.
Takeaway 5: Make Sure Advisors & Investors Have a Tactical Hedge in Case this Market Rolls Over. Restricted for Subscribers.
Takeaway 6: Sector Winners and Losers: Restricted for subscribers.
Takeaway 7: Which Two Sector ETFs Advisor Cheat Sheet Is Buying Today. Restricted for Subscribers.
Takeaway 8: What Makes This A Bearish Game Changer. Restricted for Subscribers.
Having daily, accurate, up to date information on the key leading indicators for this market will be the only way to successfully navigate this environment, and that is what Advisor Cheat Sheet is going to do for paid subscribers.
Release ID: 144849