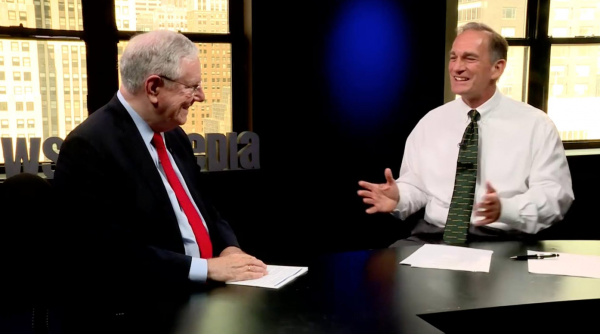 - November 13, 2019 /PressCable/ —
Professional financial advisor, author, and market analyst David J. Scranton announced the release of The Income Generation Show, designed to provide essential financial advice on everything from managing debt to growing personal savings, picking investments and choosing an insurance provider and meet the wider audience with respected economists and analysts. The TV show episodes will be broadcasted on NewsMax every Sunday at 10 a.m. with guests that include some of today's most respected economists and analysts.
More information is available at: https://soundincomestrategies.com/
For all those people who want to get a grip on their finances, secure their financial independence and grow their income by making sound investing decisions, the new critically acclaimed The Income Generation NewsMax TV Show by David Scranton offers valuable information and reveals proven strategies for harnessing the power of income-based investing.
On the show, Scranton reviews top news, trends, and developments in the financial market, analyses investing myths and exposes the financial planning secrets at Wall Street.
With more than 30 years of experience in the financial services industry, David Scranton is esteem thought leader and a valued speaker on the subject of stocks, investment alternatives and market dynamics. He is the founder of Sound Income Strategies, an American investment management company that specializes in active management of income-generating portfolios.
He has years of experience simplifying and teaching people personal finance: everything from providing expert wealth management solutions to securing quality life insurance, starting savings accounts, establishing healthy spending habits and retirement planning, limiting investment risks, expanding one's financial capabilities and growing their income.
The TV show features some amazing pearls of wisdom on income-generating savings and investment strategies that empower viewers to learn more about how investing works and to invest their money better.
Interested parties can learn more about David J. Cranton, his new TV show project at https://www.youtube.com/watch?v=G2kLI94Ri5A and discover new proven investing for income strategies by visiting https://soundincomestrategies.com/ .
Release ID: 88933542