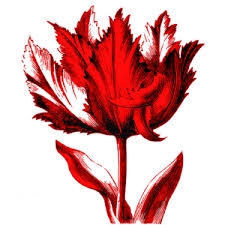 - April 21, 2017 /PressCable/ —
With the loss of 5,000 jobs in Florida earlier this year and the unemployment rate unchanging, local business owner and founder of Intuition Salon & Spa, Dawn Shannon decided to take action and join the Boley Centers Youth Employment Program.[1]
According to the 2013 Update on The Economic Impact of Poverty Report for the Pinellas County Board of County Commissioners, there are five At-Risk Zones within Pinellas County that have higher concentrations of poverty than the County as a whole. These At-Risk Zones are East Tarpon Springs, North Greenwood, Highpoint, Lealman Corridor, and South St. Petersburg and they account for a larger portion of the unemployment rate.[2]
An estimated 45% of Pinellas County's total low-income population lives within the identified At-Risk Zones and 30% of the youth do not graduate from high school. This situation is what led the Boley Centers to launch their Youth Empowerment Program (YEP) in 2013.[3] The purpose of YEP is to help provide young people in high school and college the opportunity to earn much needed funds while teaching them valuable work skills and work ethics by matching them with participating local employers.
"As a business owner, mother and active member of the community I wanted to be able to help local youth in their search for a career," said Dawn Shannon, owner of Intuition Salon & Spa. "By participating in YEP I am able to help the kids in our area in a meaningful way that will help them succeed in life."
Employers participating in YEP pay 50% of the employed youths wage while helping them build self-esteem and hopefully better preparing them not only to join the work force but to also graduate high school and seek higher education. The program operates year round providing students in Pinellas county ages 15 through graduation internships where they work up to 15 hours per week when school is in session and up to 30 hours per week during summer breaks.
To learn more about Dawn Shannon and Intuition Salon & Spa please visit http://www.intuitionsalonandspa.com/
About Dawn Shannon: With over 23 years of experience, Dawn Shannon, has worked with local and national celebrity client's around the country and founded Intuition Salon & Spa to create a friendlier high-end salon environment, where every client can experience the Intuition Magic. Requiring that every artist working in her salons continue their advanced training in color, cut and style, ensures the quality Dawn demands at Intuition while maintaining a relaxing, professional and fun salon experience. Specializing in organic color and color correction, Dawn Shannon's Intuition Salon & Spa has two locations in the Tampa Bay area. For more information visit http://www.dawn-shannon.com/
Sources:
[1] tampabay.com/news/business/florida-loses-5000-jobs-in-february-unemployment-rate-is-unchanged/2317804
[2] stpete.org/economic_development_dept/redevelopment_initiatives/docs/PSSCRA/Oct_2013___Update_on_Economic_Impact_of_Poverty_Report_for_BOCC.pdf
[3] boleycenters.org/programs-services/youth-employment/
Release ID: 189206