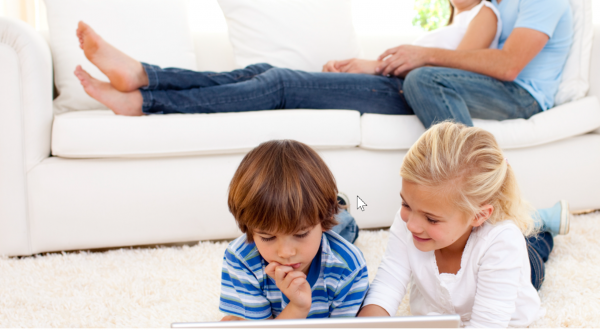 - November 17, 2021 /PressCable/ —
The latest report informs that although the internet is an excellent tool for education, entertainment, and social purposes, not every website provides the safe and supportive environment that children need. Parents should be proactive and establish rules to help protect their children from harmful content and ensure they can navigate the internet safely on their own.
More information can be found at How to Protect Your Family from Internet Dangers
MamaBee LLC's new "How to Protect Your Family from Internet Dangers" explains that when children encounter negative or inappropriate content online, it can affect their physical and mental state in the real world. Various risks exist on the internet, including identity theft, scams, cyberbullying, viruses, inappropriate videos, violence, and predators.
Social media can present its own set of issues and overuse in children can typically lead to anxiety, depression, isolation, poor self-esteem, inadequate sleep, and ineffective time management.
According to the report, blocking dangerous content is an essential step to ensure children are protected. This can be accomplished with parental control software and by setting up parental controls on every device with web access such as mobile phones, tablets, and laptops. The parent should also activate "SafeSearch" on Google to prevent unwanted photos, videos, or websites from appearing on their search results. Additionally, the parent should also control how long their children are allowed on the internet.
The report's author also brings to light the importance of protecting children from cyberbullying by reporting and blocking individuals who are sending hateful comments to their children. Parents also need to have a discussion with their children to ensure they understand not to share any personal information with strangers, including their full name, home address, or phone numbers.
MamaBee LLC was founded by mother and wife, Meghna, and is dedicated to providing invaluable tips to make the life of other moms easier. The website is frequently updated with new information that addresses common parental concerns and also shares reports on topics including beauty, fashion, entertainment, and pets.
The founder of the website said: "We are the only site of its kind that provides useful information that moms can use to make their life easier and their families happier. If you want to be a part of an online community of parents getting together to share their knowledge and experiences, join MamaBee."
Interested parties can find more information by visiting https://mamabee.com/how-to-protect-your-family-from-internet-dangers/
Release ID: 89053504