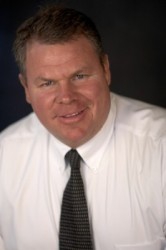 - November 16, 2017 /PressCable/ —
Earlier today, InXpress of Las Vegas announced the beginning of its all-inclusive international shipping facilitation service for small businesses. The main aim is to give businesses peace of mind in giving them several options when it comes to either importing raw goods from abroad or shipping them out to international destinations. This can range from shipping a container via Ocean all the way to small package Express shipping and everything in between to or from it's international customers or vendors.
Derk Hebdon, Owner of the Las Vegas, NV franchise of InXpress says: "We want to give an exceptional service in assisting our customers with all the legalities and logistics of international shipping in offering state-of-the-art customer service. Anyone familiar with the international shipping industry market will probably have noticed how it can be costly in terms of money, resources and time when it comes to Importing or Exporting. Most international shipping logistics companies will typically specialize in shipping one or a couple of ways. If you are a company that ships big or small or is in a growth pattern, the existing limited options can cost you time, money and aggravated customers in the end."
So as a welcome breath of fresh air, InXpress of Las Vegas will instead offer a no-cost/no obligation quote along with estimated total transit times. InXpress is a very unique organization in that it has offices and buying power all over the world. It has developed key strategic alliances with world class carriers such as DHL, TNT, and UKMail to name just a few. Derk continues.. "we are able to give a company a huge edge in gaining better logistics pricing because of our economies of scale. We literally move thousands of shipments for thousands of businesses all over the world. It is one of the main reasons why InXpress has grown to be one of DHL's larger global customers and partners."
InXpress of Las Vegas chose to make this move with giving complete international logistics options because of its approach toward helping companies better understand the huge benefit in being a part of a global economy. If a business ships documents, parcels or pallets of goods, InXpress can help. It cares about a company's shipping needs and expectations which is why InXpress has designed this new tailor-made courier and delivery solution.
Derk further continues.. "Whether you ship daily or monthly, one express document or a truckload at a time, we will use our expertise, industry knowledge and partnerships to get you the right solution at the best value."
With stellar online reviews, it has shown to be an ethical and trustworthy company serving the many companies all over the U.S. and abroad. With the roll-out of the new free comprehensive international logistics estimate service, they want businesses to feel confident in their estimates, and services. Its customers are always pleased with the quality of service that they receive when using its services.
Derk finishes by saying.. "Trying something new is always a risk, but it's a risk we believe is worth taking." InXpress of Las Vegas has been in business for over 7 years. InXpress itself has been in the logistics business since 1999 as a franchising organization that is based in Sandy Utah. They credit their early success to their attention to customers' expectations and the quality standard of their work.
For those that are looking for a company that prides itself on staying on the cutting edge of technology and innovation along with standing behind its services, InXpress of Las Vegas stands ready to educate about the international shipping process and will provide estimates in a timely manner. Unlike the many other companies that come and go, InXpress has stood the test of time. They look forward to serving.
The new all-inclusive international shipping facilitation service is set to launch Nov 16, 2017. To find out more about the service and InXpress of Las Vegas, visit http://www.inxpresslasvegas.com/
Release ID: 264768