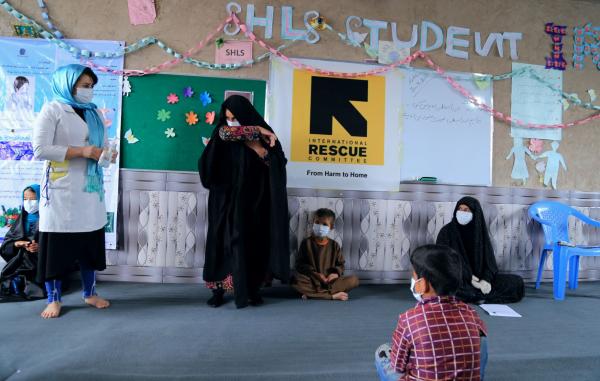 - August 4, 2021 /PressCable/ —
BE BUNCHFUL, the social responsibility arm of Bunchful Technologies, an social enterprise company that is all about giving, has announced the selection of the International Rescue Committee (IRC) as its charitable beneficiary partner for The Bunchful Awards event, which will take place on November 16th and 17th, 2021.
More information about how The Bunchful Awards is working with the International Rescue Committee to help people survive, recover and regain control of their lives after conflict or disaster is available at https://bebunchful.com.
From June 21 to November 17, 2021, Bunchful will donate 50% of the purchase price of every ticket to the Bunchful Awards Symposium on November 16-17, 2021, to the IRC with a guaranteed overall minimum contribution of $100,000.00 USD which also includes donations raised via sponsorships and the direct Bunchful-IRC donation link website: https://gofund.me/22c2f789.
Founded in 1933, the IRC is at work in over 40 countries and over 20 U.S. cities, helping people whose lives and livelihoods have been shattered by conflict and disaster to recover from crisis, and strives to respond to any situation within 72 hours. In addition to emergency response, The IRC is dedicated to lasting impact, supporting people after the crisis emphasizes through outcomes in economic well-being, education, empowerment, health and safety. Full details of their work in Africa, Asia, the Middle East, Europe, and the Americas is available at https://www.rescue.org
The Bunchful Awards will be hosted virtually and feature keynote speeches and panel discussions built around the theme of "The People and the Pandemic." The event will celebrate the contributions made by individuals, businesses, communities, and groups in their fight against the disease.
The event is currently considering nominations for individuals, groups, organizations, and businesses for nine different awards, which are carefully aligned with the United Nation's Sustainable Development Goals (UNSDG's). Two of the awards, 'The Rising Star' award and the Zayeed Hakim Award for Generosity (ZHAG) award, are derived personally from Bunchful's ethos, and the remaining seven awards are built around themes including inclusivity, innovation, wisdom, and sustenance are based on UN SDG goals: https://sdgs.un.org/goals
A spokesperson for The Bunchful Awards said, "This year's Bunchful Awards are designed to honor the incredibly generous contributions made by so many individuals, groups, and organizations to help those most affected by the pandemic. In addition, we hope it will inspire the continued growth of philanthropy as a way of life. We aim to enhance the work of the giving community by highlighting its successes, both large and small, and show the potential of giving to transform the lives of individuals and communities all over the world."
Bunchful sponsors currently include Amazon, Microsoft, IBM and NBC.
GoFundMe page at https://www.gofundme.com/f/be-bunchful-for-irc
Release ID: 89040249