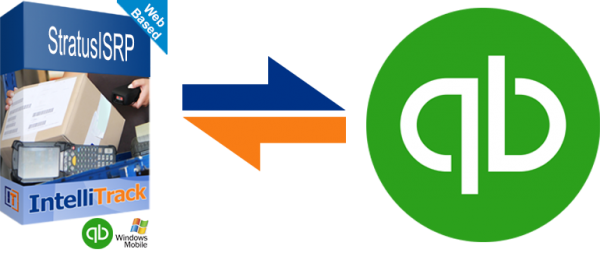 - April 27, 2016 /PressCable/ —
IntelliTrack Inc., an industry leader in inventory software, has released a plugin that combines the power, benefits and features of their cloud based IntelliTrack StratusISRP with Intuit's QuickBooks. The result is fully integrated, end-to-end inventory management from purchasing and receiving items to selling, shipping and invoicing.
The plugin extends the functionality of QuickBooks Premier and Enterprise versions 2011 and later to include StratusISRP's inventory control and order fulfillment capabilities. It is designed to enhance the receiving, picking and shipping process for inventory by adding the capability to:
– Track inventory across multiple sites
– Post Purchase Orders and sales orders to QuickBooks
– Create full or partial item receipts and invoices
– Import multiple units of measure, inventory, customer and vendor data, Purchase Orders and sales orders from QuickBooks to StratusISRP
– Export inventory adjustments, Purchase Orders and sales orders from StratusISRP to QuickBooks
"Adding the StratusISRP Plugin to QuickBooks was important in meeting the needs of small to mid-sized businesses that want the efficiencies of an integrated system," says Ron Pawlowski, COO of IntelliTrack. "No more duplicate entries for tracking inventory or sales activities." He emphasized how each step from purchase orders, receiving and storing items, to sales orders, shipping and invoicing can be input and accessed in real time on just one system on a mobile device.
QuickBooks Premier can automate all financial transactions, making it easy to purchase inventory, sell online and accept payments. It can track bills, set reminders, email invoices and even check profit and loss status as it tracks earnings and expenses. QuickBooks Enterprise is an even more robust, scalable version, ready to grow with the business.
IntelliTrack is an international leader in providing affordable, intuitive inventory management software. With more than 25 years corporate experience in designing, installing and supporting barcode and RFID technology, IntelliTrack professionals are adept at addressing emerging needs for managing inventory in increasingly complex supply chains. IntelliTrack StratusISRP QuickBooks Plugin is just the latest in their technology responses to an industry need.
For more information on integrating IntelliTrack Stratus products with QuickBooks, check out the website or via phone or email IntelliTrack.
Release ID: 112425