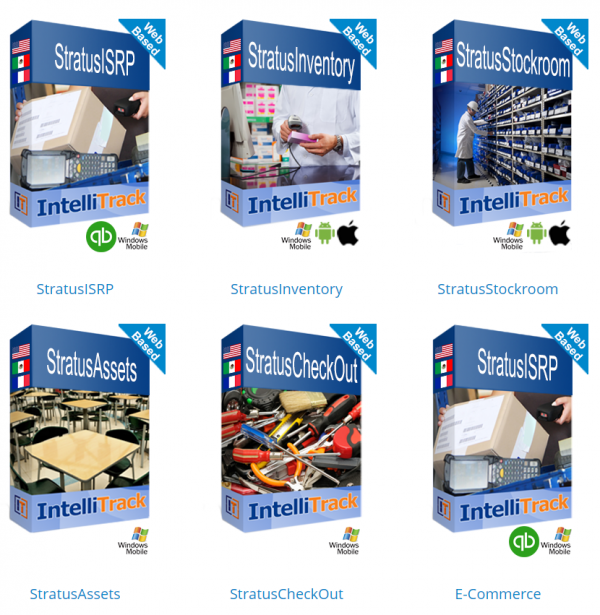 - July 19, 2016 /PressCable/ —
IntelliTrack Inc., an industry leader in cloud based inventory software, has released an Android app for total control of company inventory in a small to mid-sized business. Customers can use it with their IntelliTrack Stratus account to track and manage consumable material while on the move around one or several work sites. The app can be installed on user friendly smart phones, tablets, and rugged mobile computers that are running Android 4.4 or later.
IntelliTrack Stratus offers a comprehensive mix of features that can solve several different inventory control scenarios. Everything from an entry-level warehouse operation, to an online retail business, to an industrial tool room, can benefit from the different Stratus products that IntelliTrack offers:
– StratusISRP
– StratusStockroom
– StratusInventory
– StratusAssets
– StratusCheckout
A mobile device loaded with the Android version of Stratus mobile allows employees to input and access real time data anywhere. They will know the amount and details of product received, when and where it is located (or moved to) and what internal or external customers or departments ultimately consume the inventory.
"Using an Android app with our IntelliTrack Stratus software means affordable and efficient inventory management for small to mid-sized businesses," said Ron Pawlowski, COO of IntelliTrack. "Everyone from the warehouse supervisor and online vendor to mobile technicians and sales reps can track inventory. We are excited to offer support for Android OS, one of the most powerful and popular mobile platforms available."
An IntelliTrack Stratus Android app immediately proves its worth with increased productivity and efficiency, inventory visibility and reorder alerts. The result is greater profitability in the longer term and immediate customer satisfaction.
IntelliTrack is an international leader in providing affordable, intuitive inventory management software. With more than 25 years corporate experience in designing, installing and supporting barcode and RFID technology, IntelliTrack professionals are adept at addressing emerging needs for managing inventory in increasingly complex supply chains. The Android app for IntelliTrack Stratus software is just the latest in the company's technology responses to an industry need.
For more information on the benefits of using an Android app with IntelliTrack Stratus products, check out the website or connect by phone or email.
Release ID: 124023