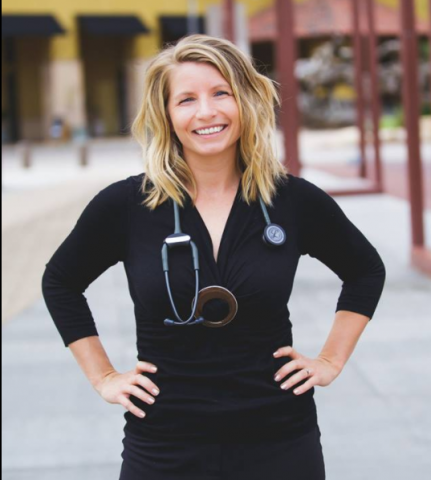 - November 22, 2017 /PressCable/ —
Cellmed Clinics recently announced the welcome addition of Dr. Rachel Hesselbrock, NMD as a Naturopathic Medical doctor and valued member of the team.
Dr.. Rachel Hesselbrock, NMD was born in Cincinnati, Ohio. She is the second of two children, the other being her elder brother. She moved to Arizona to be with family and attended Arizona State University, where she majored in Dietetics. She then proceeded to receive her Doctorate in Naturopathic Medicine from the Southwest College of Naturopathic Medicine in Tempe, Arizona.
Dr. Rachel can be described as a loyal, determined and caring fellow. As an individual, she looks out for the best in people and strives to help them reach heights they once thought they couldn't attain. She enjoys seeing all types of patients, especially those that feel as though there is no hope for their medical aliments. Dr. Rachel Hesselbrock, NMD takes new position as Naturopathic Doctor for Cellmed Clinics. Full details can be found on the About Us section of the company website, http://drdarlalogan.com/.
Cellmed Clinics Medical Director, Dr. Darla L Logan, NMD expressed confidence that Dr. Rachel Hesselbrock, NMD is ready to handle the job, saying: "Dr. Rachel has many skills and continually explores and researches new treatments and protocols, which allows her to be flexible in her care and gives each patient the treatment that is most specific and beneficial to them."
Among the new responsibilities Dr. Rachel Hesselbrock, NMD can expect to handle, the main focus is: Alleviating the distress people encounter in their everyday lives via an attentive ear and providing ample time for you to tell your story knowing her patients, who they are and their journey in life so far. She believes that a happy life is essential for anyone who seeks to be the best they can be. Minor surgical procedures (such as ingrown toenail removals, lipoma/cyst/abscess removal, and skin tag/mole removal), working with patients who suffer from autoimmune disease (Rheumatoid Arthritis, Lupus, Sjogren's, Scleroderma, etc.), and most importantly those patients that just need someone to talk to."
At CellMed Clinics, they combine the power of proven natural therapies with medical technology to stimulate the innate healing power of the body. As General Practitioners they see patients with conditions from colds to cancer.
But as specialists, they focus on regenerative repair of orthopedic injuries. Patients are invited to send their messages of congratulations and welcome to the new Naturopathic Medicine via the website: http://drdarlalogan.com/.
Release ID: 267811