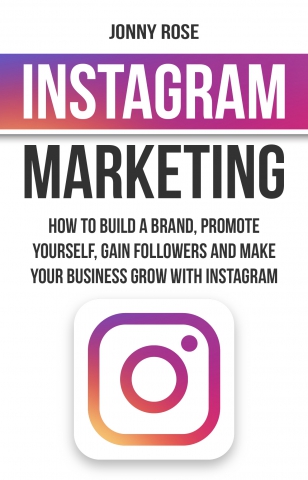 - September 7, 2017 /PressCable/ —
Instagram training organization Gram To Grams has announced the release of its new Amazon Kindle book "Instagram Marketing: How To Build A Brand, Promote Yourself, Gain Followers And Make Your Business Grow" today.
The new Instagram training resource teaches readers everything they need to know about getting started on the social media platform, attracting a large audience of followers and monetizing their Instagram account.
Jonny Rose, Founder at Gram To Grams and author of the new book, said: "Anyone familiar with the Instagram training market will probably have noticed how everyone else always seems to sell online courses with no other teaching aids. I wanted to try something new: I realized that we all learn in different ways so I came up with idea of writing a Kindle book to support people that prefer to learn social media marketing through reading at their own pace rather than simply watching a course."
The Kindle book is the second book written by Rose, whose Gram To Grands organization trains Instagram marketers through 1:1 Skype coaching and a popular online course run by Canadian Instagram expert Alex Tooby; Rose's first book "Hacking Insomnia", published last year, is a guide to help freelancers, entrepreneurs and executive beat insomnia.
Rose continued: "I want to give my readers financial freedom and the ability to improve their lives – with the "Instagram Marketing" book, they have a fresh new possibility of achieving this. I want readers to feel excited about their future and the opportunities they can find on Instagram when reading the book. Trying something new [like Instagram marketing] is always a risk, but it's a risk I believe is worth taking."
Gram To Grams has been in business since early 2017 and its company mission is to "create the world's best Instagram marketers".
More information about Gram To Grams' new "Instagram Marketing" Kindle book can be found here.
Release ID: 236353