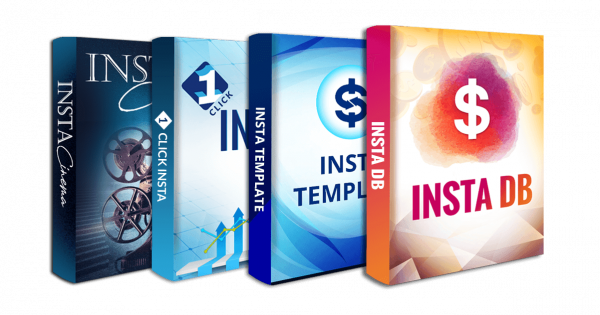 - March 20, 2018 /PressCable/ —
A new Instagram marketing tool has been launched by Rich Williams, helping more businesses to harness the power of the social media platform. Through using Insta Crusher, business owners can use the four part software suite to automate every step of their Instagram account management, boosting engagement, getting more leads, and increasing sales.
More information can be found at: http://letsgolook.at/InstaCrusher2-0
Instagram marketing has become a huge part of the portfolio of marketing tools for any business. Using Instagram for business allows site owners to connect with their customers across multiple channels.
Site owners can re-use marketing materials on the Instagram platform, and use Instagram photos in their marketing material to increase its effectiveness. In addition to this, Instagram can be a large audience for any business to tap into.
The social media platform allows companies to attract engaged, hot leads and direct people to their company website. Instagram drives more engaged traffic than any other social media channel. Insta Crusher can help businesses in any niche to boost engagement in this way and ultimately increase sales.
Insta Crusher has been launched after nine months of development, and it allows anyone to automate their Instagram management for maximum effectiveness.
The tool can do everything for the user, from finding the right niche to creating posts and selling to the right audience. All the user has to do is click "InstaGo" and they are able to watch their sales pick up through highly targeted, effective lead generation.
Insta Crusher offers users four unique software tools to take their social media game to the next level. The first is InstaDB, which helps anyone to choose the best niche for their businesses. From there, they can use InstaTemplate to generate template text for their chosen niche.
Other tools include AutoInsta, which allows for easy and automated image creation, and Insta Cinema, for engaging cinemagrams.
Full details of the benefits of the software packages can be found on the URL above. Additional details can be found at: http://muncheye.com/rich-williams-insta-crusher-2-0
Release ID: 316550