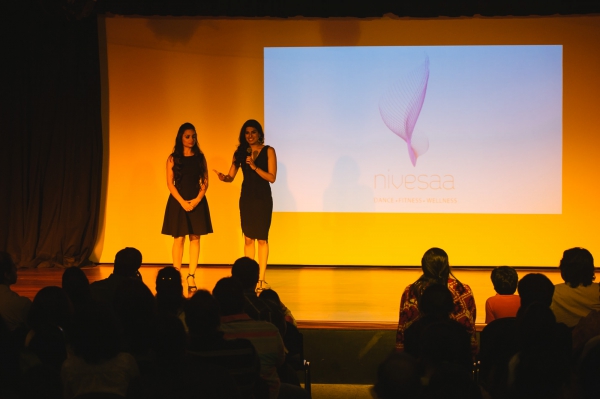 - September 24, 2016 /PressCable/ —
Dance Enthusiasts looking for the latest stage performances can register to attend InSpirit 3 scheduled for December 17 2016 in K. H. Kala Souda, Ramanjaneya Temple Compound, Hanumantha Nagar, Basavanagudi, Bengaluru, Karnataka 560019. There will be two shows, one at 6:00 pm to 7:30 pm and the second at 8:30 pm to 10:00 pm.
Nivesaa is sponsoring its own event of the year 2016, slated to cover key issues such as:
Stage Performances of Dance Productions – to bring everyone on stage and give them an opportunity to perform.
InSpirit3 will also include the Nivesaa repertoire pieces performed by Nivesaa Company. – It looks to be a good place to see dancers from different levels and training to perform on one stage, from beginners' choreographies to elementary, and intermediate to advanced.
As Sahiba Singh, the co-founder of Nivesaa, described Inspirit in her own words, "InSpirit is where one's promise to oneself comes alive. – InSpirit is where one meets one's true self and explores limitless possibilities that await her/him."
She also gave a list of Nivesaa's productions over the last 2 years which are listed below.
1. The Nivesaa Company, along with its founding partners, has performed the following in-house productions during the past 2 years –
2. Rehem: a gender sensitive piece performed by Sahiba Singh and Aastha Gulati, choreographed by Diya Naidu. (17 minutes)
3. The Seven Splits: A dance-theatre musical on heartbreak, performed by the Nivesaa Company members. Choreographed by Sahiba Singh. (45 minutes)
4. Flight AN 002: A multimedia dance production, performed by the Nivesaa Company members, choreographed by Aastha Gulati. (55 minutes)
5. My Swan and I: A contemporary dance production performed during InSpirit2, Choreographed by Aastha Gulati. (28 minutes)
6. Parallel Intersections: A contemporary dance production choreographed by Sahiba Singh performed during InSpirit2. (49 minutes)
She recently published two videos of InSpirit 3 trailers here: https://youtu.be/ifklijfb7nU and https://youtu.be/aDCpWIToSx8
When asked about the reasons behind creating this event, the host of the event, Nivesaa said:
"The world of dance has just got more colorful and full of promises, so take a leap of faith and get ready for performing on stage!"
The Nivesaa website has full details about the sessions at this year's event. Interested parties can visit the website at http://nivesaa.com/inspirit/
Release ID: 133822