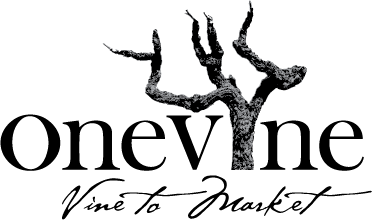 - April 18, 2019 /PressCable/ —
San Diego, CA – Kara Teel, a 20-year wine industry veteran, joins One Vine Wines in breaking barriers to the traditional wine distribution model. Kara, who joined the One Vine Wines team in late January, brings unique depth of experience and passion to the role of National Sales and Business Development Manager.
This Santa Barbara native, and passionate wine lover, believes in One Vine Wines competitive advantage. "One Vine Wines has many tools in their bag: imports, niche wines, private labels, exclusive wines, own label wines and opportunity buys. Having a range of options like these is attractive to companies. This is what drew me to the job."
Kara developed well-rounded marketing, sales and business experience both in and outside the wine industry. She first discovered her talent for sales and marketing while working in equipment sales and continued to develop these skills while working in her family's business (her father developed an x-ray home inspection device.) All the while she took part-time wine jobs to stay connected to the industry.
A natural relationship-builder, Kara will develop sales with independent retailers and chains. She will build out the distributor network, capitalizing on her relationships in the Midwest and Northeast, and connecting with brokers in the Southeast, Las Vegas and Colorado. Leveraging another of her many talents, she will plan an official One Vine Wines brand launch later this year.
Recently married, with a 9-year old step-daughter, Kara enjoys cooking, hiking, birding & photography, along with drinking wine with family and friends.
Contact Kara Teel, Sales Manager, One Vine Wines at kara@onevinewines.com or (805) 268-2517.
ABOUT One Vine Wines
One Vine Wines is a nontraditional importer and distributor of fine wines founded in 2005. We have assembled a team of industry veterans who taste thousands of wines a year. We sift through these wines to bring our clients the wines that we believe represent outstanding quality and value. By using a direct email campaign and our online shop, we have eliminated many of the inefficiencies and anachronisms of the wholesale trade. We believe One Vine Wines is paving a better way to conduct business in the wholesale wine trade.
Contact:
Greg Martellotto, Owner
One Vine Wines
(619) 567-9244
Release ID: 504150