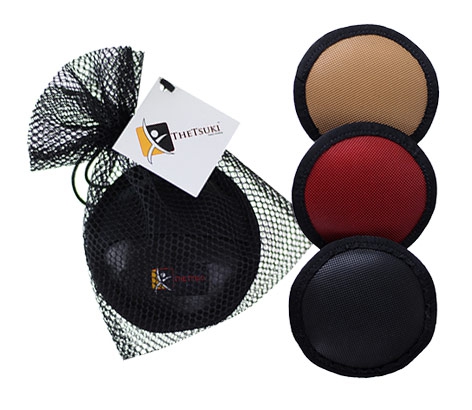 - August 24, 2016 /PressCable/ —
San Francisco, CA – August 24, 2016 – TheTsuki, a pioneering, non-lethal personal safety device created to give women a physical advantage over attackers, has the potential to change the way society views self-defense. Newly released, along with the product's informative website, TheTsuki.com, this lightweight, easy-to-use, yet powerful solution is set to help address the rising number of violent assaults in America.
Developed by Bob White and Constance Jacobs, TheTsuki was made with the purpose of giving women an effective, yet not threatening, tool with which to protect themselves. Other common self-defense tools such as pepper spray or sharp objects, can be illegal to use or carry without a permit, as well as pose a danger to young children who may come into contact with them.
TheTsuki is non-metal, with zero spikes, sharp edges or chemicals. It requires no special training to use it effectively, nor does it require a permit.
The device consists of a hard, abrasive surface and a neoprene band, which keeps TheTsuki firmly attached to the user's hand and makes it impossible to be knocked away like other personal self-defense products. When applied to an attackers face or neck, it creates an immediate stun effect and triggers a protective reflex. This causes an attacker to instinctually draw their hands to their face, allowing the user to safely get away.
TheTsuki works through its unique design. It multiplies the user's strikeforce, making it possible even for smaller women to quickly ward off an assault and seek safety.
White and Jacobs, professional researchers, were inspired to create TheTsuki after hearing a story on the news about a woman who was attacked. Concerned by frequent stories in the media about women being assaulted on their way home from work, walking across campus or in other everyday situations, they wanted to do something to empower people to protect themselves safely and effectively.
"We started this project with a vision to create a self-defense device that could change how we think about personal safety….TheTsuki gives people the power to fight back amid the distractions and uncertainties in today's fast paced world."
According to the Bureau of Justice Statistics, an estimated three million people living in the United States, age 12 and above, fell victim to violent assaults in 2014. TheTsuki was created to change these statistics by enabling people to defend themselves and to take back a sense of security and personal power.
TheTsuki is available in tan, red or black. To learn more about this revolutionary device and to see TheTsuki in action, informational videos can be found on the product's YouTube channel. TheTsuki can be purchased on the new website, TheTsuki.com, where visitors will also find details on the product. A percentage of every purchase will be donated to community self-defense and programs.
Website: TheTsuki.com
Facebook: https://www.facebook.com/TheTsuki-1237385662947464/
YouTube: https://www.youtube.com/channel/UCwcdDLx3uac8rmj1dObbSSg
Release ID: 129291