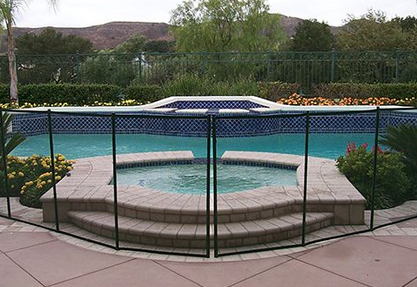 - September 15, 2016 /PressCable/ —
Inground pool fences by http://allsafepool.com addresses safety concerns of increased cases of accidents around the pools and spas. Families are looking for solutions to address this problem once and for all. All-Safe is providing a solution through its inground pool fence. All-Safe CEO, Reed Hauge said that the company is committed to giving families a solution which will not only make the swimming pool area authentic but also a safe place for both children and pets. The company which is built on strong family values believes that pools and spas should be places which provide relaxation and not an accident prone location. The company representative said that All-Safe pool fence is concerned with the accidents which are occurring in pools and spas, adding that these are incidents which can be avoided through installation of a inground pool fence. A solution which they can provide very cost effectively.
They care about the safety of family and that is why they have continued to develop products which ensure children and pets are safe while around an inground pool area, they will continue providing customers and families with high quality products, coupled with outstanding service, all aimed at giving a peace of mind while promising the customers of continued support in ensuring safety in their homesteads and facilities.
All-Safe manufactures, sells and installs inground pool safety barriers. Their products are known for quality and durability. For years they have been offering pool and spa safety products with strong dedication to providing maximum security around inground pool fences.
Apart from pool covers and fences, All-Safe also provides other safety products such as safety nets and alarms.
All-Safe headquarters are located in Orange County California with a country wide distribution network but more particularly the company has concentrated in North Carolina and California.
While explaining how the pool owners can get the products and services of All-Safe, Reed said that estimators normally visit the pool owners and sites where they provide a free analysis as well as estimates. The estimators also help the pool owners in determining the best products which are suited for their sites, while considering the level of safety required around the pool or spa. Once this has been accomplished the inground pool fence is installed by All-Safe local technicians. This is done to ensure that the customer not only get the value for there money but also ensuring that the inground pool fence which has been installed meets quality standards required to offer ultimate safety and protection.
All-Safe also distributes its product, internationally; it has several foreign independent distributors trained on company values and fully dedicated to provide families across the world with quality product and services.
All Safe is business owned by a family which believes in strong family values. All-Safe inground pool fences are operated by a family which comprise of the owners and employees, each dedicated towards providing families with safe and sound solutions for their pools and spas.
Release ID: 132768