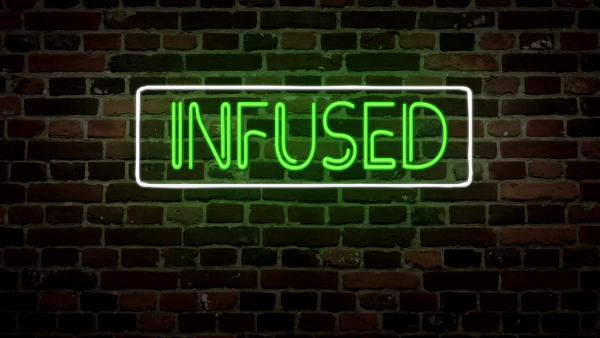 - June 18, 2021 /PressCable/ —
Christina Cassidy-Forbrich, better known as The Canncierge, is a special guest on a recent episode of Infused: a Cannabiz podcast. The Canncierge is a respected industry expert on women in the cannabis industry, a consultant to businesses who want to further the cause of cannabis, and a guide for consumers to help them access the right cannabis to meet their needs.
For more details, please visit https://www.youtube.com/watch?v=8-nUxc1zQsc&t=3s
The recently released podcast episode invites its expert guest to discuss the intersection of cannabis, social justice, and education, focusing on the evolving influence of women in shaping the face of the industry.
Support for cannabis legalization in the U.S. has reached an all-time high of 68 percent, with the industry as a whole valued at more than $61 billion as of 2020. With states continuing to ease restrictions on medical and recreational use, the business of cannabis is projected to reach a worth of $100 billion by 2030.
The Sales Joint has asserted its place within that trajectory as a source for cannabis education and advocacy, using its position as a sales agency to help businesses successfully navigate the complexities of the historically controversial industry.
The company's podcast, Infused: A Cannabiz Talk Show, offers a multifaceted look at the state of cannabis, inviting open conversations on business and societal impact to broaden topical awareness.
Guest Christina Cassidy-Forbrich founded The Canncierge brand in 2017, providing cannabis-centered education, advocacy, and services for marketing and product R&D.
During the episode, she discusses leveraging over 20 years of cannabis experience to help de-stigmatize its use and broaden general knowledge of its advantages in health and wellness.
Listeners can expect a nuanced discussion with topics ranging from corporate resistance to societal misinformation, all aimed primarily at shedding light on current trends from Christina's perspective as a woman, mother, and entrepreneur.
With this recent release, The Sales Joint continues its mission to share knowledge and inspiration regarding one of the fastest-growing modern industries. To learn more about Christina and Canncierge Consulting, please visit https://www.thecanncierge.com
A Sales Joint spokesperson said: "We are passionate about ending the stigma around cannabis so that more doors to wellness can open and more women, especially, can be educated consumers, effective advocates, and powerful industry leaders."
Interested parties can find the podcast episode by visiting https://www.youtube.com/watch?v=8-nUxc1zQsc&t=3s
Release ID: 89028716