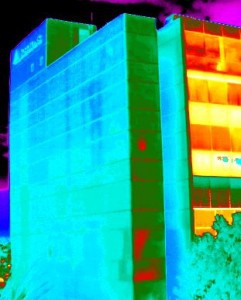 - April 29, 2016 /PressCable/ —
Brady Infrared Inspections, Inc. is celebrating their 15th Anniversary, which commemorates fifteen challenging and rewarding years in business. This is a huge milestone for the Stuart, FL-based Infrared consultants and thermal imaging inspections business, which provides predictive maintenance services to Fortune 500 companies, industrial and manufacturing plants, power utility providers and the healthcare industry since 2001.
Brady Infrared Inspections, Inc. got its start in 2001. Founder James Brady shared this with us: Having always been self employed since high school, where he painted houses during summers and college breaks, Jim provided great services and customer referrals always kept him busy. He knew eventually he would end up starting his own company.
One of the earliest challenges Brady Infrared Inspections, Inc. faced, like any new business, was developing a steady customer base. "But what made Brady Infrared different was finding the best companies out there as their clients" says Brady.
While every business of course faces challenges, some, like Brady Infrared Inspections, Inc. are fortunate enough to enjoy real successes, through key milestones early in their career. One such victory came when they were hired by a large hospital group in Orlando during their second month in business. That contract provided Brady Infrared with 3 months of steady work and got the ball rolling. This gave Brady Infrared a lot of confidence and allowed them to go out and sell our services without being stressed. "People can sense a confident person and more often than not will select to do business with them", said Brady.
James Brady, Owner at Brady Infrared Inspections, Inc. was also quoted when discussing another important milestone. "One of the high points of Brady Infrared Inspections, Inc.'s history occurred when becoming a sub-contractor for a large utility provider in the State of Florida. They started off inspecting their key account facilities. Over the course of two years, they gained a lot of field experience, met a lot of people and built name recognition in the infrared business by writing technical papers and presenting case studies at conferences and trade shows.
Brady Infrared Inspections, Inc.'s Founder, James Brady says that they are delighted to be celebrating their fifteen Year Anniversary. Brady believes that the secret to getting this far in business today is the ability to sell himself to clients and deliver on promised services. This involves listening and brings innovative and cost effective solutions to the table. In the beginning, countless cold calls to companies they wanted to work for were made. Some companies took over 5 years before they eventually set foot in their facility. There are still some today that they are patiently perusing, a never ending journey.
Brady Infrared Inspections, Inc. currently consists of 4-5 employees and has big plans for the upcoming year. One of their core objectives is to be amongst the upper echelon infrared consultants in the country. There is a market for high quality services that survives no matter what the economy is doing. Being the best is not always the cheapest, but it's always the best.
Brady Infrared Inspections, Inc. would also like to thank friends, customers and all its partners for their well wishes on this happy occasion.
More information on the business can be found at http://bradyinfrared.com
Release ID: 112785