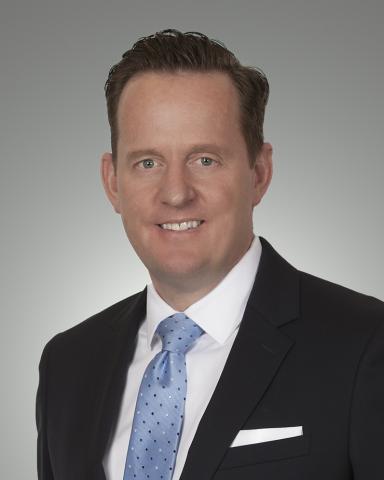 - September 25, 2020 /PressCable/ —
Richard A. Hawthorne has been appointed managing director of development and construction for Goldrich Kest, one of California's largest and most diversified real estate companies, announced company CEO Mike Drandell. With nearly two decades of experience in the field, Hawthorne will collaborate with the company's construction, facilities, operations, asset management, property management, accounting and development teams. He will oversee budgeting, cost control, construction design and quality control as well as the architectural and engineering consultants associated with Goldrich Kest's many diversified projects.
Before joining Goldrich Kest, Hawthorne served as senior vice president of the Apartment Investment Management Company in Irvine, where he worked for 17 years. There he was responsible for the development, construction and asset management teams associated with Aimco's $5.2 billion multi-family and mixed-use residential apartment portfolio including the Villas at Park La Brea in Los Angeles, Broadway Lofts in San Diego and Hyde Park Tower in Chicago. He began his real estate career in the Windy City after serving in the U.S. Marine Corps. He left the military after four years of active duty in Desert Shield/Desert Storm during the Persian Gulf War, during which time he earned the rank of Corporal/E-4. He holds a Bachelor's degree from Northeastern Illinois University and a Master's in business administration from Walter E. Heller College of Business.
"We are delighted to welcome aboard Richard, whose stellar career in real estate construction and development has uniquely prepared him for his role at Goldrich Kest," said Drandell. "In addition to his industry credentials, his service to this country as a military veteran is an especially impressive achievement that make him a welcome addition to our team."
Recognized as one of the nation's most successful real estate companies, Goldrich Kest is a privately owned, family-run business that can trace its origins back more than 60 years to two entrepreneurs, Jona Goldrich and Sol Kest, who parlayed their meager savings into an empire. Today, the second generation of the Goldrich and Kest families, referred to within the company as "G2," continue to build upon the company's ever-expanding portfolio of residential, commercial, industrial and retail projects.
Among them are 120 apartment buildings with 13,188 units, 5 marinas, 24 senior living facilities with 4,248 beds, and, scattered throughout the US, more than 9.4 million square feet of commercial, industrial and retail space. Over half of its apartment buildings accommodate low-income families and Goldrich Kest offers free after-school and summer programs to keep its young residents engaged and eager to learn. For more information about the company, visit goldrichkest.com.
*****
Release ID: 88978264