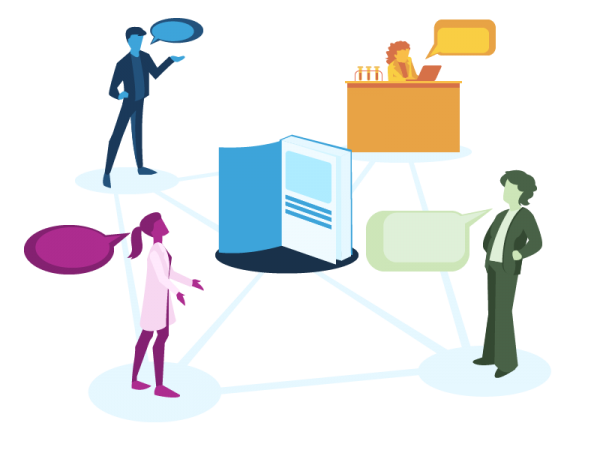 - November 14, 2020 /PressCable/ —
Industry experts Sapio Sciences LLC reached out to us today to give more readership to their latest version of clinical LIMS software that they have developed. For those readers who aren't already aware of what a LIMS system is, it is essentially short for "Laboratory Information Management System" which is a piece of software that is developed to specifically improve lab productivity and efficiency through keeping track of sample data, experiment data, laboratory workflows and instruments.
Recently, due to advancements in genetics/genomics and proteomic technologies over the previous decade the clinical lab services market has experienced exponential growth in a significantly short time and that growth has now enabled significant discoveries to have been made, as well as commercialized, into clinical tests. There are now commercial companies that are emerging, offering one or even more of these new tests and more often than not they come in combination with proprietary algorithms in order to provide useful information for patients. In order for a company to commercialize these tests, they need to be already tracking its clinical laboratory workflows which can vary from test ordering and order processing to sample processing and results delivery. The process in its entirety, from sample receipt to processing, needs to be compliant with CLIA and even sometimes CAP regulations and FDA Part 11 regulations in order for a lab to fully conform with regulations.
Sapio Science has an extensive background which showcases just how talented they are in implementing compliant systems regardless of how small or large a clinical company is. Exemplar Clinical LIMS system is what's known as a clinical laboratory LIMS which is designed specifically to manage a plethora of different items all within one singular solution and best of all is that it does this in a contracted timeframe, without compromising on features or functions. Exemplar delivers above and beyond and is a necessity if a client is looking for a complete operational solution for a business whether it's sales engagement tracking or results delivery – Sapio is the only vendor that offers a complete end-to-end solution for clinical labs.
For more information about Sapio Sciences and their Clinical LIMS software, see the link here: https://www.sapiosciences.com/clinical-lims-software
Release ID: 88985623