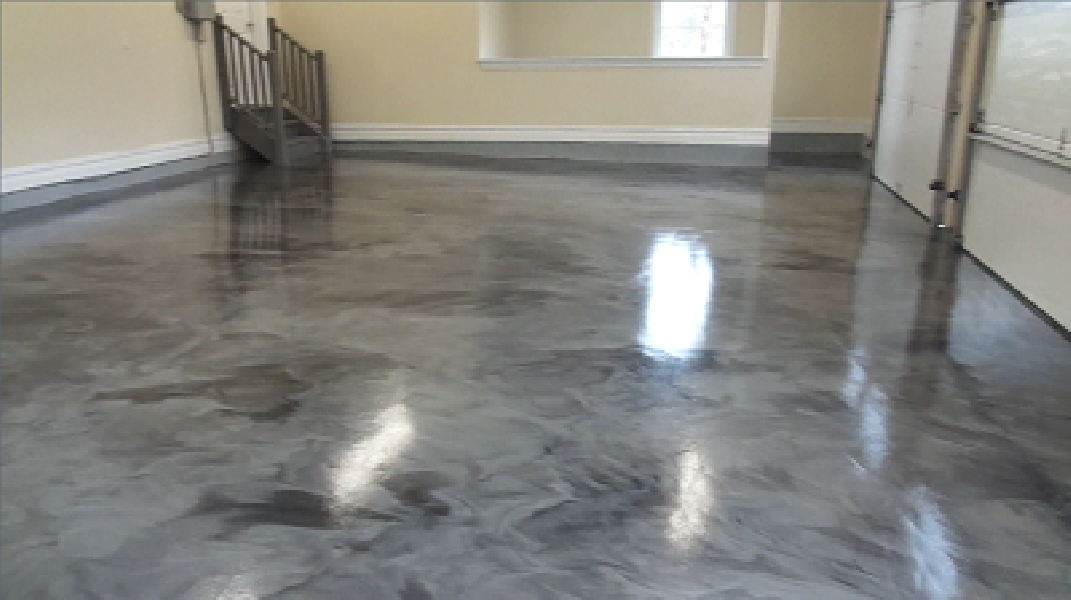 - May 8, 2015 /PressCable/ —
Home Owners who need a Garage Floor Coating In NJ can now purchase industrial quality residential garage floor coating installations by top industrial epoxy flooring contractors, High Performance Systems. These floor coatings are not only very functional but extremely attractive as well. The sign up page detailing full service availability and pricing can be found here: http://www.highperformancesystems.com/garage-floor-coating-nj/
This industrial quality residential garage floor coating service is designed to address the most common issues faced by Home Owners when choosing a Garage Floor Coating In NJ including proper preparation of concrete, long term durability and environmental friendliness. The service includes:
Diamond Grinding of Concrete – Diamond grinding the concrete is the preparation method recommended by every epoxy resin manufacturer. Acid etching, which is popular among the "do it yourself" crowd, is not an adequate means of preparing the substrate and may lead to a short term failure of the coating.
100% Solids Epoxy Resins – A 100% solids epoxy has no water or solvents added. Anything less than 100% solids epoxy has added water or solvent that will evaporate and reduce the final "dry film thickness" of the coating. A 100% solids epoxy will provide a much thicker coating. In addition, there are no volatile organic compounds or VOC's, this makes them environmentally friendly. These coatings cure from a chemical reaction. They are primarily used in commercial applications and therefore offer home owners a higher quality installation. 100% solids epoxy is also more abrasion resistant, chemical resistant, and stain resistant than water based or solvent based products.
Aliphatic Urethane & Polyaspartic Top Coats – Aliphatic urethane and polyaspartic top coats protect the epoxy coatings from "yellowing" due to exposure from ultra violet or "UV" rays. These high performance top coats are also much harder than epoxy and therefore are much more scratch, abrasion and chemical resistant meaning they will last longer.
Jeffrey Smedley, High Performance Systems company President, had this to say about their new garage floor coating division:
"Our experience as Industrial epoxy flooring contractors and our use of industrial grade materials offers home owners a higher quality, longer lasting end product that will protect and beautify their space for years to come."
Those interested in learning more about the company can do so on the company website at http://www.highperformancesystems.com. Those interested in purchasing can go directly to the service listing, here: http://www.highperformancesystems.com/garage-floor-coating-nj/.
Release ID: 81403