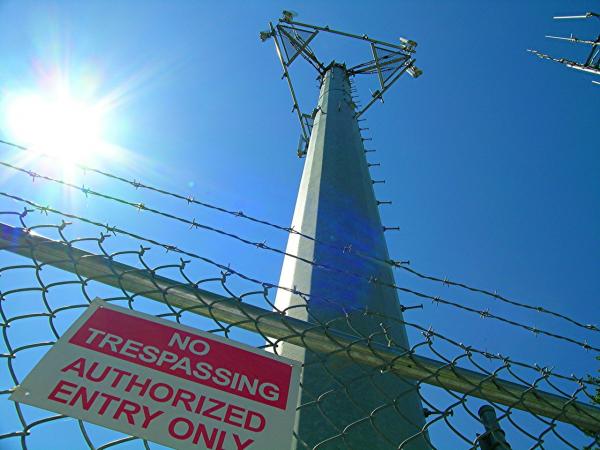 - January 12, 2021 /PressCable/ —
Can't Be Beat Fence, the region's go-to fence installation and construction subcontractor extends commercial and industrial services for cell tower installation and maintenance. Serving the entire Mississippi Gulf Area, Can't Be Beat Fence helps commercial and industrial complexes keep safe and secure. When dealing with these properties and structures, it's essential to understand specific vulnerability and security issues. The company has over 34 years of experience securing various industrial sites, including ports and harbors, shipyards, sports complexes, prisons, airports, and more.
Can't Be Beat Fence's project history includes nearly 2,000 commercial and industrial fencing jobs completed safely and efficiently. The company's staff includes professional and licensed fence installers, full-time estimators, designers, and project managers. Its team understands the complexities and challenges of extensive and unique designs and installations that require advanced knowledge, skill, and care.
More information is available at https://cantbebeatfence.com/fencing/commercial-industrial/.
Can't Be Beat Fence is one of the area's largest fencing contractors, serving the entire Mississippi Gulf Coast area, including Mississippi, Alabama, and Louisiana. The company has a history of installing over 20,000 fences in residential, commercial, industrial, and governmental properties and complexes. Many projects included federal construction jobs where even the slightest mistake could result in a national security issue. Therefore, Can't be Beat Fence is a fully licensed contractor with expert professionals that stress an award-winning safety program to ensure job completion without problem or error. All staff members are vetted, checked, and come with an average of over ten years of experience.
Can't Be Beat Fence provides cell tower fence installation, repair, and maintenance services, supporting customers throughout the entire fencing process. Clients can rely on professional feedback and guidance in material selection, unique design, cost estimation, project scheduling, site preparations, and final fence installation and clean-up. With cell towers being irregular in shape, the team provides personalized designs that match individual security requirements. The company uses only the highest quality of products and materials, providing an assortment of fencing styles, including wood, steel, aluminum, vinyl, chain link, and more. Can't Be Beat Fence can accommodate numerous sizes, features, add-ons, and security measures.
Past examples of governmental, industrial, and commercial fencing installations and construction projects include the NCBC at Gulfport, MS, Stennis Space Center, and Keesler Air Force Base in Biloxi, MS. Can't Be Beat Fence fully understands the need for advanced security of these vulnerable sites, using durable materials as mandated under the U.S. Army Corps of Engineers Construction Quality Management for Contractors framework.
Other commercial and industrial sites that Can't Be Beat Fence has serviced include ports and harbors, airports, shipyards, prisons, sports complexes, casinos, manufacturing facilities, electrical substations, dumpsters, and more.
Besides installation services, Can't Be Beat Fence also offers routine repairs and maintenance of existing structures. Consistent maintenance is essential for vulnerable sites like cell towers and other industrial and commercial properties. By maintaining fencing, clients can prolong the life of their structures and take a proactive approach against security issues or ordinary wear and tear, such as cracks, erosion, rust, damage, and more.
In regards to recent storm damage, a satisfied customer said, "With all that is going on in our area and so many people and businesses needing fences put up, I didn't expect to get a quote and an appointment for my privacy fence as quickly as I did. They came out for an estimate within my schedule, and immediately I had an approximated cost. Now, just days later, even after hardship, my fence is being built!"
More insight into Can't Be Beat Fence's cell tower fence installation services, plus other commercial and industrial fencing services in the Gulf Coast area, is available at the URL above.
Release ID: 88993216