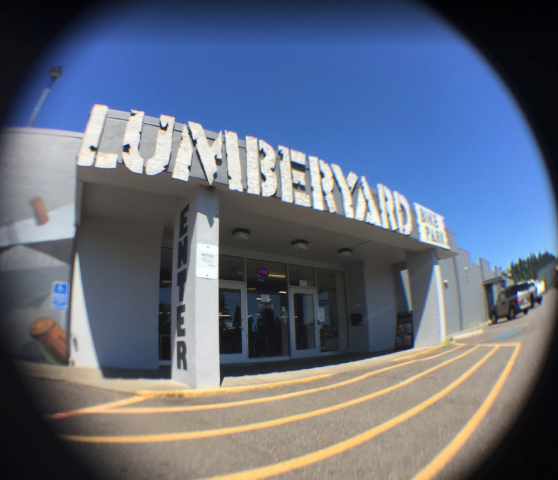 - January 19, 2020 /PressCable/ —
The Lumberyard Indoor Mountain Bike Park and Pizza Schmizza International have partnered to launch a new restaurant concept, Schmizza Pub & Grub. The new restaurant is located within the Lumberyard's sprawling 72,000 square foot facility which also features indoor/ outdoor bike track, game and amusement center, birthday party facility, bike store and bike repair. The new Pizza Schmizza Pub & Grub formally opened in December, 2019. The two partner companies have a wealth of combined experience in providing a fantastic experience for active family outings, including a wide range of tasty menu options in a track-side sports bar environment.
Interested parties can view full partnership details on the following website: https://www.lumberyardmtb.com/pizza-schmizza/.
With the launch of Schmizza Pub & Grub, the Lumberyard and Schmizza Pub & Grub will be working together to deliver important responsibilities including:
Restaurant operations – working together to assure smooth restaurant operations and a superb dining experience.
Marketing and promotion – promoting the Schmizza Pub & Grub concept throughout the Portland Metro area.
Menu creation – designing a menu to appeal to a wide variety of family tastes- not only pizza lovers.
Schmizza Pub & Grub has been created specifically for active families in Portland, Oregon, Gresham Oregon, and Vancouver, Washington and offers several outstanding experiences:
Pizza place with pub and restaurant – Full service Pizza Schmizza Pub & Grub providing eat-in, catering, and delivery options. Big screen TV's show major sports events, and cycling videos. A full range of beers on tap. Perfect for an active family outing, party, or company event. For anyone looking for a great pizza near me, check out the Lumberyard.
Indoor/ outdoor mountain bike park – Piazza restaurant features a 72,000 square foot indoor/outdoor bike park with loops and tracks for all ages and abilities.
Pizza and other Italian favorites – The menu of Schmizza Pub & Grub is full of favorites including, pepperoni pizza, cheese pizza, white pizza, Mexican pizza, 5 dollar pizzas, taco pizza, pan pizza, Hawaiian hot pizza- really the best pizza in Portland.
Michael Whitesel, Owner of Lumberyard Indoor Mountain Bike Park had this to say about the new launch partnership with Schmizza Pub & Grub:
"We are so excited to partner with Pizza Schmizza International to help launch their new restaurant concept 'Pizza Schmizza Pub & Grub'. We looked for a long time for a restaurant partner that values our family visitors as much as we do, and Pizza Schmizza has surpassed all our desires. It is so much fun to munch a slice while watching riders whiz by a few feet away!"
The indoor bike park offers both free riding and professional instruction for children or beginner riders. Its varied schedule includes Monday and Friday shred sessions for children 6 and under, as well as a Ladies' Night every Thursday. Established in 2012, the Lumberyard has become a riding hub for the Portland metropolitan area, being a favorite with local, national and international riders. The park is fully equipped to cater to the needs of all riders, including mountain bikers, dirt jumpers and street riders. The park features a pump track, jump lines, cross-country courses, wooden ramps and many other features for riders at all levels of experience.
Those interested in learning more about the partnership can do so here: https://www.lumberyardmtb.com/pizza-schmizza/. Media inquiries should contact media@lumberyardmtb.com or call 503-252-2453. The Lumberyard's media web page is: https://www.lumberyardmtb.com/media/
Release ID: 88943283