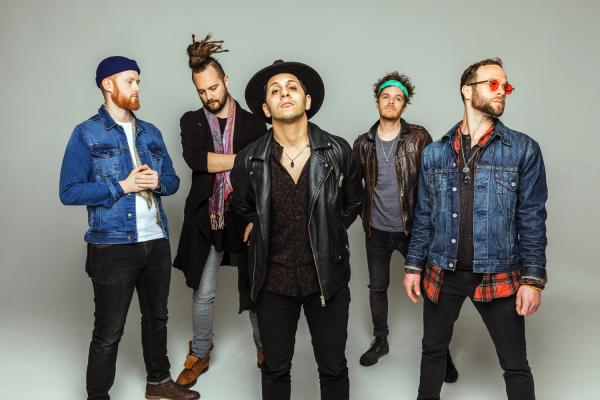 - November 19, 2020 /PressCable/ —
Music Gateway, a music submission platform based in Reigate, Surrey, UK has launched a free online name generator tool for indie bands, helping them to create memorable, customised band names.
More information is available at www.musicgateway.com/band-name-generator
Music Gateway is an online music platform dedicated to empowering industry professionals and artists through their global network of connections, specializing in career development opportunities, sync licensing, and music promotion. The newly launched band naming tool is perfect for fresh new rock, punk, and emo bands, in addition to artists from other musical genres.
The naming tool allows artists to enter in a word or phrase that the system will use to randomly generate unique, custom names, making it an excellent tool for compiling and screening preliminary band name lists. Moreover, the generator offers a range of filters to narrow down the search into something that works well for any band, depending on style, genre, and image.
Music Gateway supports indie bands through a range of online tools, including their band name generator, in addition to other music services including promotion, sync licensing, and streamlining tools. Music Gateway is a trusted sync agent with connections to expert international music supervisors, filmmakers, advertising agencies, and broadcasters.
Their newly launched band name generator creates random band names using a list of hand-selected words. The tool can be used by new and up-and-coming bands to complete the difficult task of naming their band, or used to spark inspirational and consider potential names. Music Gateway showcases new talent, connecting artists with music industry professionals in order to collaborate on new inspiring projects.
Their expert artist development and music promotion teams can link indie bands with record labels, artist managers, music supervisors, publishers, and radio stations. Music Gateway is also an excellent tool for sourcing other musicians to form new bands by allowing thousands of artists to onboard and collaborate in their global marketplace, in addition to linking them with producers, graphic designers, and promoters.
Music Gateway is a global music platform providing widely accessible production services, designed to give bands and artists from across the globe the opportunity to collaborate and create. Their newly launched name generator tool and other creative services are ideal for creative professionals looking for unique, remote production solutions that will get their music heard.
Their custom band services include dedicated promotional campaigns, radio plugging, and creative online tools, all designed to amplify streams and followers on Spotify, Apple Music & Deezer. Specifically, Music Gateway helps bands with the technical parts of music production, including sourcing band funding, finding studio professionals, and getting music heard by the right people in the industry.
Their online range of creative tools, including the new band name generator, are designed to provide practical solutions to common industry issues, and include tools that calculate streaming royalties, convert WAV to MP3 files, and generate rhyming lyrics.
More information is available at www.musicgateway.com/free-music-tools, or by calling +1-833-644-1108.
Release ID: 88986413